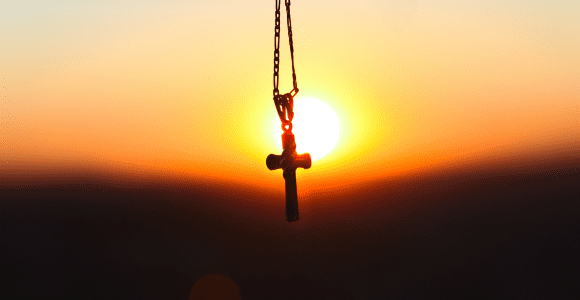 Our reading this week is from the gospel of Matthew:
From that time on Jesus began to explain to his disciples that he must go to Jerusalem and suffer many things at the hands of the elders, the chief priests and the teachers of the law, and that he must be killed and on the third day be raised to life.
Welcome Readers! Please subscribe to Social Jesus Here.
Peter took him aside and began to rebuke him. "Never, Lord!" he said. "This shall never happen to you!" Jesus turned and said to Peter, "Get behind me, Satan! You are a stumbling block to me; you do not have in mind the concerns of God, but merely human concerns."
Then Jesus said to his disciples, "Whoever wants to be my disciple must deny themselves and take up their cross and follow me. For whoever wants to save their life will lose it, but whoever loses their life for me will find it. What good will it be for someone to gain the whole world, yet forfeit their soul? Or what can anyone give in exchange for their soul? For the Son of Man is going to come in his Father's glory with his angels, and then he will reward each person according to what they have done. Truly I tell you, some who are standing here will not taste death before they see the Son of Man coming in his kingdom." (Matthew 16:21-28)
Seeing Jesus' death as his destiny to suffer was only one way early Christians sought to make sense of his state execution.
As we consider this week's reading, let's consider that during this time, Jesus' followers were facing persecution and martyrdom for pushing for a world that was safer, more compassionate, more egalitarian, and more inclusive: changes that would cost the privileged, propertied, and powerful who were profiting from their society's injustices and unequal structure.
What I find most fascinating about this week's reading is that multiple segments of early Christians equated the cross with an unjust backlash from those in power for promoting a more just world (as Jesus did when he flipped the money changers' tables in the Temple). That world was something followers of Jesus were to embrace as part of what it meant to follow Jesus in their social context. Jesus' state execution was not seen as something he suffered substitutionally, instead of them. Instead, the cross was Rome's tool to silence protest and insurrection in relation to the Pax Romana. Christians interpreted the cross as something to participate in rather than as something Jesus suffered in their place:
Whoever does not take up their cross and follow me is not worthy of me. (Matthew 10:38)
Then he called the crowd to him along with his disciples and said: "Whoever wants to be my disciple must deny themselves and take up their cross and follow me." (Mark 8:34)
Then he said to them all: "Whoever wants to be my disciple must deny themselves and take up their cross daily and follow me." (Luke 9:23)
And whoever does not carry their cross and follow me cannot be my disciple. (Luke 14:27)
And also in the non-canonical gospel of Thomas:
Jesus said, "Whoever doesn't . . . take up their cross like I do isn't worthy of me." (Gospel of Thomas 55)
Jesus scholars Marcus Borg and John Dominic Crossan point out how prevalent in the gospels this point of view is when they write:
"For [the gospel of] Mark, it is about participation with Jesus and not substitution by Jesus. Mark has those followers recognize enough of that challenge that they change the subject and avoid the issue every time." (The Last Week: What the Gospels Really Teach About Jesus's Final Days in Jerusalem, Kindle Locations 1591-1593)
A word of caution is needed here, though. We'll consider that caution, next.
(Read Part 2)