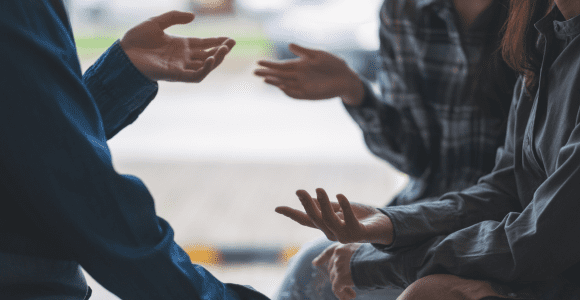 Our reading this week is from the gospel of Matthew:
"If your brother or sister sins, go and point out their fault, just between the two of you. If they listen to you, you have won them over. But if they will not listen, take one or two others along, so that 'every matter may be established by the testimony of two or three witnesses.' If they still refuse to listen, tell it to the church; and if they refuse to listen even to the church, treat them as you would a pagan or a tax collector.
Welcome Readers! Please subscribe to Social Jesus Here.
"Truly I tell you, whatever you bind on earth will be bound in heaven, and whatever you loose on earth will be loosed in heaven. Again, truly I tell you that if two of you on earth agree about anything they ask for, it will be done for them by my Father in heaven. For where two or three gather in my name, there am I with them." (Matthew 18:15-20)
Our reading this week is not found in Mark's or John's version of the Jesus story. It is included in Luke's version of our reading this week:
"So watch yourselves. If your brother or sister sins against you, rebuke them; and if they repent, forgive them. Even if they sin against you seven times in a day and seven times come back to you saying 'I repent,' you must forgive them." (Luke 17:3-4)
I find it interesting that Matthew's version explains to how Jesus followers should respond to a fellow Jesus follower who doesn't listen. Luke's version only explains how they should respond to a fellow Jesus follower who repents.
The admonition to forgive seventy times seven times if need be (Matthew 18:20-21 cf. Luke 17:3-4) has produced a lot of abuse because that passage can be interpreted in harmful ways. We'll explore that soon. This week's lectionary reading, though, focuses on verses 15-20.
This is a passage written when the Jesus community was grappling with how to respond to fellow Jesus community members who were making choices the community felt were out of harmony with the teaching they attributed to Jesus.
We also get a taste of the Jewishness of the Matthean Jesus community here, which cites precedent from the Hebrew scriptures:
"One witness is not enough to convict anyone accused of any crime or offense they may have committed. A matter must be established by the testimony of two or three witnesses." (Deuteronomy 19:15)
This text from Deuteronomy would have spoken to the Matthean Jewish Jesus followers in Galilee.
Another interesting note is how this passage reflects more of the social bias against pagans and tax collectors in the larger Galilean society than the rest of the Jesus story does. We'll begin unpacking all of these and their possible relationship to us today, next.
(Read Part 2)