Avoid avoidance maneuvers. "When working with children experiencing school stress, avoidance is typically a natural coping skill. Instead of accommodating the avoidance of school—arriving late, skipping days or rescheduling exams—parents should hold their children accountable for regular school attendance," said Courtney Rodrigue Hubscher, a licensed mental health counselor at Ground Work Counseling. Instead, "parents can normalize these stressors to their children, and also discuss how a little bit of stress can actually be helpful," while also providing support to help the teen get through the stressful period, she said.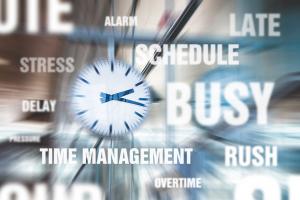 Teach them how to say no. "Many kids find it tough to say no, whether to a bad influence, or to teachers or peers who ask them to take on more responsibilities than they can handle," said David Bennett, a certified counselor and website expert who runs The Popular Teen website with his twin brother. Helping teens learn how to say no in an assertive, yet respectful way can help kids reduce the stress of adding to much to their plates.
Validate feelings. "This looks like naming the feeling your teen may be experiencing, and normalize it," Hallmark said. Examples include emphasizing with the teen about the situation, such as saying "I can get why you're stressed. That homework looks hard. You're doing a good job of sticking with it."
Recognize that socializing matters. Sometimes, parents can get overly focused on a teen's academics or extracurricular activities to the determent of a teen's downtime. "Many parents downplay the importance of a kid's social life, and aren't helping their kids get their social needs met, such as making friends, having a support network of friends, and even navigating the dating scene," Bennett said. "The truth is that in the eyes of a teen, not having a prom date or having no friends to sit with at lunch are bigger and more stressful than most academic and extracurricular issues." Allow teens the time to socialize (and encourage them to do so). Also work with them on developing social skills to enjoy time with friends.
Reinforce positive self-talk. Sometimes, teens listen to a loop of negativity, such as "I'm such an idiot," "I'll never get this right" or "What's wrong with me?" Help your teen counter that by making her aware of the negative self-talk. "Tell them that self-talk is "the inner voice equivalent of a sports commentator on a player's good moves and not so good moves. It's like a running monologue. Sometimes, we say things to ourselves that we would never say to a friend," Atkinson said. "Positive self-talk is about recognizing the truth in situations and in yourself."
Don't use judgmental words. "Often when kids feel stressed about school, it's because of fear or shame," Hallmark said. The best way to avoid coming across as judgmental is to not label things. Steer clear of words like good, bad, success, failure, pass and achieve. "Use words like work hard, doing your best, sticking with it right now, putting effort in and caring about how you approach things now," she recommended.