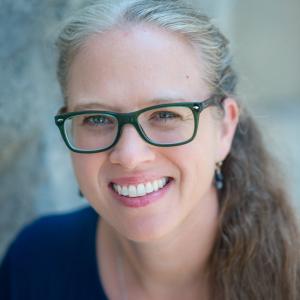 As a certified Leadership Parenting Coach™, Sarah Hamaker guides parents in identifying, discussing and correcting bad parenting habits. She's also a trained Biblical Parenting coach through the National Center for Biblical Parenting.
She brings a varied background to parent coaching. Her parents took in more than 40 foster children during her teen and college years, and she experienced firsthand how traditional parenting worked with a myriad of children from different backgrounds.
Her best credentials are being a mother to her two girls and two boys between the ages of 9 and 15. "I often feel like I'm swimming against the current parenting tide by following a more traditional approach to child rearing," she says. "But I can see the value of not embracing the latest parenting fad and focusing instead on raising self-reliant, self-confident, and respectful children. I'm taking into account the future in child rearing, and that means sacrificing some short-term comforts for long-term gains."
A Virginia native, Sarah and her husband live in the City of Fairfax with their children and two cats. She has experience speaking to groups, and can talk on a variety of parenting issues.
In addition to blogging on Some Assembly Required, Sarah also maintains a blog about parenting on her website, www.parentcoachnova.com. Her articles on parenting have appeared in the Washington Post's On Parenting blog. She's also one of the featured parent coaches on www.parentguru.com. Sarah has also written Ending Sibling Rivalry: Moving Your Kids From War to Peace.
On Some Assembly Required, Sarah will answer reader questions, write articles on topics relevant to raising kids today, and offer encouragement through video blogs and written articles.
Contact Sarah at parentcoachnova@gmail.com.