Author Jamie Sumner encourages women to find freedom from the often unrealistic expectations of motherhood in her new book, Unbound.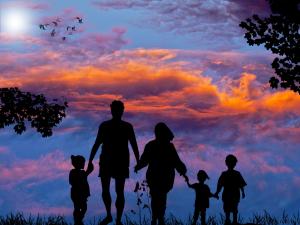 Women, especially Christian women, don't talk enough about the reality of motherhood—the enormous struggles it often takes to get there, the loneliness of being a mom, the unspoken or unmet expectations that come from parenting. Blogger and special-needs mom Jamie Sumner gets that, and she recently shared with me her thoughts about being a mom and her new book, Unbound: Finding Freedom from Unrealistic Expectations of Motherhood.
Before you had kids, what did you expect motherhood to look like for you?
Jamie: If you had asked me back then, I would say I didn't have any expectations. I thought, sure, of course, I'll be a mom someday, but I couldn't say I had vision of it.
However, things didn't happen as planned. We couldn't get pregnant even after years of trying and fertility treatments. I realized I had held on to certain expectations underneath it all. I thought I would have kids, plural, and in a reasonable about of time after marriage. And that it would feel like a natural and smooth transition. All that was in my heart, and when it didn't happen, I floundered.
It took IVF and loss, and having a child with special needs to shake me of those expectations. My son broke the mold, and I am so grateful to God for that.
Why do we as Christian women cling to the idea of being the perfect mom?
Jamie: I think everybody does this. It comes from a good place. We all want and hope and pray that our children will thrive. But it gets so weighty so quickly when it becomes our responsibility rather than God's to steer our children's fate. We are never going to get it right as much as we'd like, which I think is God's way of reminding us we are not in charge.