It's time we ditch the fairy-tale version, and show our kids what real happiness in marriage is all about.
On May 19, Prince Henry of Wales will wed Meghan Markle, an American actress, in a televised spectacle sure to give millions of little girls and big girls a taste of a real-life fairy tale. The second son of the late Princess Diana and Prince Charles, Harry will marry Meghan at St. George's Chapel at Windsor.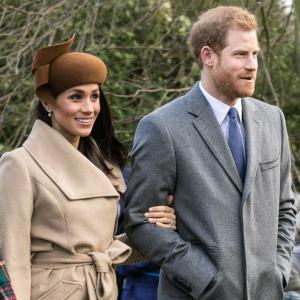 When his older brother, Prince William, married Catherine Middleton in 2011, my two girls and I got up early to watch the nuptials. Of course, we had tea and munched on scones during the long ceremony, oohing and ahhing over the dress and all the pageantry that surrounds a royal wedding. The experience reminded me of watching Lady Diana Spencer wed the Prince of Wales (Charles) in 1981. My mom and I (along with an estimated 1 billion people) rose at 4 a.m. (Eastern) to watch the televised wedding as the man in line to be king of England married the young and beautiful Lady Di.