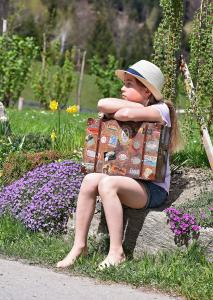 We live in an impatient world, one where everything's at our fingertips and the idea of waiting for anything beyond a nanosecond is nearly unimaginable. "Patience is something that's fleeting even to adult as we navigate a world of computers, iPads, iPods and instant gratification," agreed Jocelyn Bates, an expressive arts therapist.
But patience is a virtue, one that we all need to cultivate. Patience is also one of the fruits of the Spirit. "But the fruit of the Spirit is love, joy, peace, patience, kindness, goodness, faithfulness, gentleness, self-control; against such things there is no law." Galatians 5:22-23 (ESV)
"Parents need to show how waiting patiently can be a good thing," said Julia Simens author of Emotional Resilience and the Expat Child. "So often parents voice their own discomfort of having to wait—it's no wonder kids can't learn to be patient."
How can we help our children develop patience? Here are 8 ways.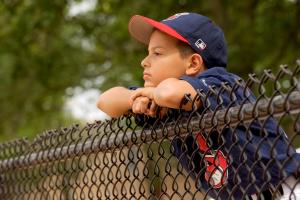 Delay gratification. This is one of the most important tools to help kids develop patience—making them wait, even a minute, for something. When we don't immediately give in to a request or demand from our child, we are helping to strengthen their self-control muscle. For example, when your toddler wants a drink of water but you're chopping a carrot, finish your task, then get him a drink. When your preschooler demands you read to her, set a timer for five minutes, then read the book. When your elementary school kid wants to play his new violin for you, organize a time for that in the near future (like after dinner, for example).
One major way to help kids learn to wait is to have them save for something instead of buying it for them right away. We practice this often in our household, where our kids in elementary school receive a weekly allowance of between 50 cents (first grade) to $2 (sixth grade). That means, when they want to buy something for themselves, they have to save for quite a long time.
Here's how that worked in our home. My girls, when they were 6 and 8, each received an American Girl doll for Christmas (joint gift from us and the grandparents). Of course, they immediately wanted a second doll. We told them we would pay half the cost—at that time, $62.50—if they would save the other half, a one-time deal. The eldest daughter saved for nearly a year to reach that goal, combining a little birthday money with her weekly allowance. The younger daughter saved for over a year to reach that amount. During the process, both strengthened their patience muscle, and both enjoyed both the anticipation AND the end result.