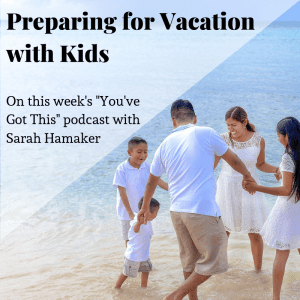 The following is an excerpt from my interview with Melanie Papworth on my podcast, You've Got This.
Melanie is the blogger of PlanForAwesome.com, a blog about being prepared for any and everything. While she focuses largely on emergency preparedness, she also writes a lot about organization and kids. She is a mom of four, stepmom of three, and is married to the handiest guy she knows. In her spare time, she teaches piano and tutors math.
Summer is right around the corner, and whether you're going to grandma's for week or whether you are flying to Europe for an awesome vacation, sometimes, when you have kids, it can become disastrous to even think about going on vacation with kids. Why do we get so anxious when we think about traveling with kids?
Melanie: Oh, my gosh, because our lists are 1 million things long. I feel like that's the biggest thing, right? Especially if you like the markets you have, the more ages you have to tailor to and the more stuff you have to cram into your suitcase.
That is so true. We often ask: How are we going to handle this?
Melanie: I think it all starts with your planning and I love how you said it's not just once we get there, what are we going to do? It's planning. You've got to know what you're going to do to know what you need to pack and what you need to bring, and how you need to pack it. I know that sounds so silly, but you can make your stay wherever you are headed so much more convenient and organized if you just plan ahead.
How far advanced do you generally recommend people start planning for a week-long vacation from home?
Melanie: There is one thing that you can do anytime and it works for any vacation: A travel tote. It's a tote that stays in our home, but that it's pre-packed and ready to go. So, for instance, I have a hair box with a brush for my girls, a comb and gel for my boys, dry shampoo, a mini hairspray, bobby pins, hair ties. It is already packed. So now I don't have to go into my boys' bathroom and into my girls' bathroom, and count out ponytails and all these things. When we get home from our trip, I just put it back in our travel tote and replace anything that's lost or missing. I have a brushing little Ziploc bag with everyone's tooth stuff organized and labeled. I have bag that has a little notebook and a Sharpie to label water bottles, etc.
I love that because it's so simple, and yet you're right—those are the kind if things we forget! What do you think that parents often forget about when they prepare for a vacation? Is there anything that comes to mind that they maybe overlook?

Melanie:
It stresses me out to not be totally prepared the night before, but you can't pack until you've gotten ready for the day. I think all the last minute things that people forget because they were not able to pack it the night before, and then you wake up and you are just trying to get out of the house, and you just rush around. We have extra cell phone chargers in our travel tote because that is probably the number-one thing we forget! When my kids were little, I started packing all of their outfits by day together. Rather than each kid having a separate suitcase, I put all of our first night pajamas and underwear together, then make a stack from oldest to youngest, and I would rubber-band them together. That didn't take me any extra packing time at home but it saved me so much time while we were gone.
The other thing that I've done now that my kids are older, I write out the list of what they need, and then I have the older ones check the younger ones off on the packing. So, we can utilize others in our family to kind of help with that.
Melanie: I actually made a printable packing checklist for my kids where I just have underwear, pajamas, outfits, socks, sweatshirts, swimsuits, hats. Then I just am able to write the number according to this vacation.
Every vacation, I come home with either a new item to add to my travel tote or a new item for my list of what would have been helpful for this type of vacation. On my blog, I've got quite a few tips especially for people with large families traveling.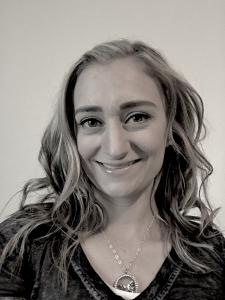 To hear more great advice and stories from Melanie, listen to "Preparing for Vacation with Kids" on the "You've Got This" podcast.