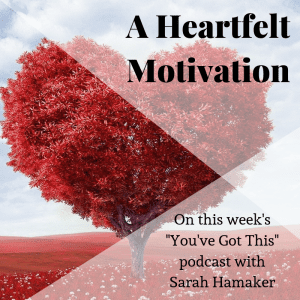 The following is an excerpt from my interview with Dr. Kathy Koch on my podcast, You've Got This.
Dr. Kathy is the founder and president of Celebrate Kids, Inc., a Christian ministry based in Fort Worth, Texas. She is an internationally celebrated speaker and popular radio guest who has influenced thousands of parents, teachers, and children in 30 countries through keynote messages, workshops, seminars, assemblies, and other events. Her latest book is Start with the Heart: How to Motivate Your Kids to Be Compassionate, Responsible, and Brave (Even When You're Not Around).
Motivating our kids to do the right thing is hard. I think that's a something that we all struggle with. Why do we struggle with the motivation part of parenting?
Dr. Kathy: One of the things that we need to understand is that all kids are motivated, and I think this is part of the struggle. Some kids are motivated for apathy, and you want them motivated for energy and attention. Some kids are motivated for disobedience because it gets them attention or in some cases, it decreases pressure. We don't think they can do as well when they are disobedient, so they choose to be disobedient to take pressure off of them academically. I think part of the struggle for us is to ask the right question which is: How do I get my children motivation to the right direction?
When I think about my own kids, I realized two things early on when they were younger. One, I could not make them do anything, and two, I really wanted to make them choose the right thing. We have that tension as Christians, part of which comes from the fact that our children's misbehavior is a window into their hearts. When we see them motivated to do the wrong thing, that grieves us as parents.
Dr. Kathy: If we are honest too, sometimes, it's a reflection of our behavior. We are modeling in front of our children all the time, and so when we see them be impatient, stingy, unkind, could it be that they have noticed us being that way lately? That makes us nervous, then we lash out at them because we don't want to have to deal with our own stuff.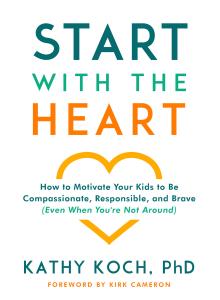 Another thing that you talk about in your book is about beliefs that affect behavior. Could you just talk a little bit more about what you mean by that and how that plays into the motivation aspect?
Dr. Kathy: If we only tried to change the external behavior that we observe, then it really is behavior management. Beliefs cause behavior, so we constantly need to be asking ourselves, "What is he believing that is causing his behavior?" Because if I don't deal with that, then all I'm doing is sweeping away all the spiderwebs that the windowsill at my kitchen without killing the spider. Let's observe our children more intentionally, let's listen longer, let's observe them in a variety of different situations, and see if we can figure out if there is a belief towards self that is causing the behavior. Is there a belief toward the family or toward the culture that is causing their behavior? And, we need to talk to them about that in order to make a change in their behavior which will actually then be a heart change, which that is more likely to stay constant.
Your book also talks about giving them some tools to replace those bad behaviors in order to find that right motivation to do the right thing.

Dr. Kathy:
Most kids are not aware of why they do what they do. We've got to slow down to try to figure this out, and it takes humility and teachability and respect to be able to do that. A lot of children, especially the younger ones, are not going to be able to verbalize for us, "Well, mommy, it's because of this that I do that," which is why we need to observe and interview them in a casual way. In the book, one of the things I talk about is the change process of taking off the old and putting on the new. That's a biblical concept that's found in Ephesians 4: 22-24 that we are told to take off our old self which is corrupted, put on a new self created to be like God, and that middle verse is about renewing or changing the mind and that's done with the holy Word of God. I can almost guarantee you, there's something to take off like impatience, there's something to put on, patience. When we can identify both of those things and talk with our kids more about what we want and about what we currently see, then change is more likely.
I find that when we change how we talk to our kids as parents by focusing on the positive character trait rather than the negative one, the response in our kids is kind of amazing on some levels. Just changing that language can really change the tone and really makes our kids feel like we are on their side.
Dr. Kathy: I think it gives them hope, gives them something to strive for. It is a responsibility that we have from our Creator to raise up our children well and that does mean that we point out their faults, and we do it with compassion, grace, mercy, truth. We should have a positive, encouraging spirit when they are doing well. We should notice when they improve. When we talk about those things, then we give them hope that they can improve because now, they know they have strengths that they can use when looking at a negative that they want to change.
Motivation is also about helping our kids take responsibility without our nagging them! We try to use visual cues, like a magnet on top of the dishwasher when it's been run, instead of external reminders, i.e., Mom.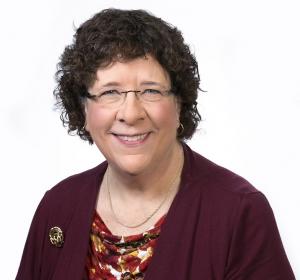 Dr. Kathy:
When we do it right, they feel more grown-up, right? They feel like we have trusted them and in fact, we have trusted them, and that's what creates a healthy independence. My book has the title, as you mentioned, of being compassionate, responsible and brave. , how to raise responsible kids, and the reason I chose that as one of the three character qualities in the title was how many parents were telling me their kids are so irresponsible and just so irritating, and I could go on and on. So, anything that we can do to increase our kids' choices be responsible the first time and to remember on their own absolutely so important. It them up and it grows them up and that's what we want for our children.
To hear more great advice and stories from Dr. Koch, listen to "A Heartfelt Motivation" on the "You've Got This" podcast.