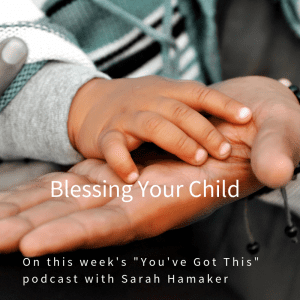 The following is an excerpt from my interview with Tiffany Bluhm on my podcast, You've Got This.
Tiffany wants every woman to recognize, embrace, and pursue the big dreams and beauty born inside of them. The author, blogger, speaker, teacher, podcast host, wife, and mother shares her personal stories of self-value and self-doubt, international adoption, entrepreneurship, marriage, heartbreak, motherhood, and more with an ever-growing audience now numbering in the hundreds of thousands. In addition to reaching readers via her own blog, Tiffany shares her disarmingly perceptive, honest, and frequently funny writing on other popular outlets including ScaryMommy.com, Deeply Rooted Magazine, and more. As co-host of the Why Tho podcast and an in-demand speaker, Tiffany also leads key conversations about modern faith, contemporary women, culture, and so much more. She has penned two books: the acclaimed Bible study Never Alone, and the recent She Dreams: Live the Life You Were Created For. Tiffany lives in Tacoma, Washington, with her husband and two young sons.
Let's talk about how our kids can be so frustrating. Kids are frustrating to us as parents because they don't react the way we think they should, and then they act the way we think they shouldn't. How do you deal with that frustration?
Tiffany: I'm so excited to talk about this. I'm passionate about this topic, and I'm not perfect. I'm the chief imperfectionist on this issue, but the one thing I feel like I have committed to leading my kids in is leaning in when they're losing it. I have to remind myself that they don't come complete. This isn't an IKEA purchase. With kids, you get some instructions in another language and you're missing a few parts and some parts are a little bit damaged or broken and you've just got to figure it out. Our kids are raw material to be molded so our constant expectation that they're going to be perfect is always a disappointment to us because that's is not who they are. And neither are we. How easily we forget that we too were a child and did crazy stuff. My biggest thing is leaning in when they are struggling, when they are losing it, when they're just hitting the fan, like lean in to whatever that need may b. So many of us, when our kids talk back or exemplify behavior, we just want to flee and leave the room. We are often faced with something in ourselves we haven't dealt with, that we have not grown through. So we see it in them and we say, "I don't want to deal with it because it means I'm dealing with something in you I haven't dealt with in me."
Even in those moments, when my kids are being combative and contrarian and just are driving me up a wall, leaning in and remembering that these are things I don't like about myself, these are things I don't want him to feel like I'm leaving him just because he's frustrating. How can I lean in, have eye contact, even physical touch when we're having the conversation. It's much easier to be nice when they're on your lap or your arms are around them versus they're across the room and you're going to lose it and chuck your shoe. At the end of the day, we want to be people who can go to sleep at night. We don't want to hate ourselves for our reactions.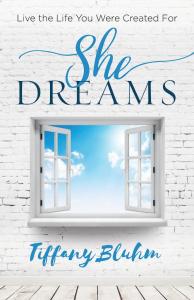 It's so hard to modulate our conversation and I think of Ken Sande's The Peacemaker, where he talks about overlooking the small stuff. We need to overlook the junk that our kid does to get to the heart of the matter to keep that relationship with our child even when we have to correct them, but we can't do that if we let our own emotions get up.
Tiffany: The continued wrongdoing in the same direction—that's the thing the can really get to us.
When that happens in my household, I realize I haven't trained them well. That there's something crucial missing in our training time, that they need the right tools to solve the problem. The idea of using those moments to bless our child instead of yelling at them again. What are some ways you bless your children?
Tiffany: Our kids all want to feel seen, heard, known, respected and validated. I think at some point, if there is a break in our relationship that we had as children with an adult, at some point, we didn't feel validated and our pain, no matter how small or little large it was. So looking at my children, the greatest thing I can do right now is to validate your situation, validate your pain, and validate your circumstance. And within that, continuously reinforce the person that I know you're becoming, celebrating your inherent worth and goodness. In all the ways my husband and I practice this is by saying to them, "I know who you are, and I know you're a good man," especially when something happens and he makes a poor choice. When we catch him in the act, we discipline, and build in consequences, but we also reinforce the person he really is becoming. This moment doesn't define him and we tell them that.
That's wonderful because it helps our kids realize we want them to succeed. One thing we tell our kids after a mistake and consequences that I know they can do better next time. What are some of the ways you connect with your kids?
Tiffany: We really make the time for one-on-one time with our children individually. When we need to have those hard conversations, we want to stand on a firm foundation and feel like we are connected, that we are rooting for one another.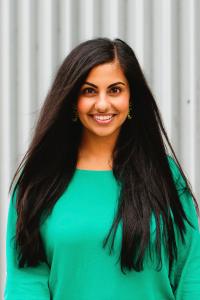 To hear more great advice and stories from Tiffany, listen to "Blessing Your Child" on the "You've Got This" podcast.