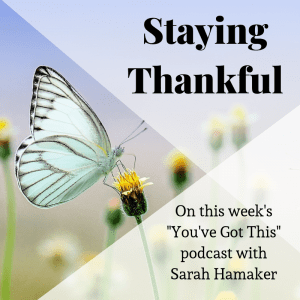 The following is an excerpt from my interview with David Cary on my podcast, You've Got This.
David, his wife, Valerie, and their son, Trenton, have two decades of pediatric hospital experience from the standpoint of the "customer." Trenton received a heart transplant just before his first birthday; he was diagnosed with cancer during his senior year of high school; and he had a second heart transplant while in college. Over those years, David and his family learned to navigate the hospital, survive trauma, deal with challenges and find gratitude with help from a strong support group.
David speaks to hospitals, corporations, medical associations, churches and civic groups on helping families when a child is hospitalized, and continuing to live a full life in spite of its challenges. His inspiring stories and engaging style empower organizations to become more impactful with service to customers and teamwork with employees, creating more meaning in their daily work. The lessons taught extend to work, home and anywhere relationships matter.
What kind of framework did you come to in your mind as you dealt with all of Trenton's health issues?
David: For us, we did not have any choice. He was 11 months old when he had a heart transplant. When it is your kid in the hospital, especially if it's the first time, it's tough. God gave us the opportunity to have had a lot of experience to build up our experience around it.
So often, we compare our family with other families, whether it's grades or health issues, and we think that we have to minimize what we are going through. However, I think we can keep it real in our family and realize that yes, we may not have your family's situation, but we have our own and to remember that God has given us our own family to take care of and try to avoid that comparison.
David: In fact, we did have a direct comparison situation happen to us. When Trenton was in ICU, there was a teenager next door to him who just had a heart transplant. I noticed that we, especially Valerie, would have ups and downs pulled by how that teenager was doing. I looked at it like an ocean, that sometimes, I just got to ride the waves, and when the waves get up, don't get too excited and when the waves get down too low, don't let it pull you down too far.
When we get on that comparison, whether it's with health issues or the like, I think it can make us miss the opportunities in our own family at that moment. What should we be thinking about this moment in our family?
David: I called my blog Still Thankful because in spite of our challenges, I am so thankful. I look back and I realize that God and so many people helped us and carried us and were of service to us. If we had not gone through those challenges, I wouldn't have had those people stepping up and showing how much they cared for us and cared about us.
We have this idea that we can protect our kids from all the stuff out there in life, whether it's health issues or mental issues, or fill in the blank. We think that we have the ability to protect our kids from it, and when something comes along, we realized we really don't have that ability.
David: You hear a lot of the world talking about how you can control your own life, that it's all up to you. I thoroughly believe that we are responsible for ourselves, but in the end, there are so many things that happen to us that are out of our control. I came to the conclusion that no, God does not give you bad stuff. If he is the perfect father, he is not going to give you bad stuff. We want to be able to protect our kids, but more importantly, to know some of those challenges along the way are some of the best character builders for them.
We are raising adults. I always encourage parents to develop a parental vision for their kids. What do they want that child to be at age 30? Think to the future. It does help. When you want your child to be hard-working, for example, at age 30, well, then you are going to make sure that they do their chores, right? There are things that you are going to do now will have an impact on the future. I think it's very helpful when we project in the future what we want our child to be because it gives us the energy and the desire, and the consistency to do the hard work, especially when they're young

David:
There's two ways to help someone: there's triage and then there is the long-term cure. The triage is essential in terms of giving them things in the early stages to stabilize them, whatever it may be, and the basics for the kids, food and shelter. Over the long term, you have to be thinking of decades into the future and what is the long-term solution? And the long-term solution is definitely not continuously giving them things; it's teaching them to be independent.
How did you and your wife try not to get discouraged with all the different things you went through with Trent?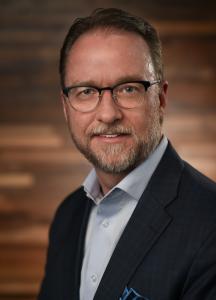 David: Obviously, we got discouraged when you have your baby lying in intensive care and you don't know if he is going to make it. He made it, he survived, and he's had a really good life. But because of the immunosuppressants he takes, he was diagnosed with cancer. I just remember thinking to myself, "You have got to be kidding me, God, not again. He has had his turn. It's just not fair, we can to be going through this again." But a few days later, we figured out that we've got no choice—we just have to go through it.
Faith played a large part in your ability to still be thankful and grateful for the life that God gave you.
David: I think a lot of people, especially those who don't have faith look at our story and think that it's totally backwards. How can you have faith after all that you have gone through? It's because of our faith that I know Trenton is never going to die in the spiritual sense. We all die and a lot of Christians, they die in bad ways. When you have faith, you understand how God works and how he uses his people to do is work for him here on earth.
That is such a beautiful picture of how God takes care of his family and his children.
David: A few years later, when we were pregnant again and people asked, "Oh, you have a lot of guts. How could you do that with what you went through with Trent?" We said, "How could we not?" When you look at how God got through us that the first time, you got to take a chance on this one, and if I hadn't, I would not have gotten my daughter.
To hear more great advice and stories from David, listen to "Staying Thankful" on the "You've Got This" podcast.