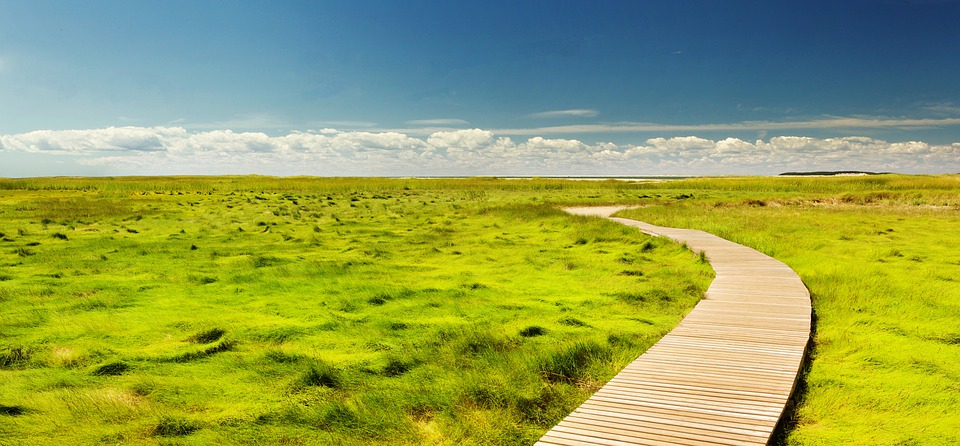 [This is another addition to our ongoing General Conference Odyssey — which project you can also check out via our facebook page. To learn a little about the reasons which motivated this project, you can visit this  article at Meridian Magazine.]
Elder Hartman Rector, Jr. of the Seventy, in "Our Witness to the World," insists on the Christianity of Mormonism, and then proceeds to an interesting effort to situate the LDS in relation to Protestants on the one hand and Catholics on the other:
We are Christians. We want the whole world to know that we are. Sometimes we are accused of not being Christians, but such is not the case. In the words of the great prophet Nephi, "… we talk of Christ, we rejoice in Christ, we preach of Christ, we prophesy of Christ, and we write according to our prophecies, that our children may know to what source they may look for a remission of their sins." (2 Ne. 25:26.) We look to Christ as the Author and Finisher of our faith. He is our Redeemer.
…To our Protestant friends, and we have many, who believe that salvation is by grace through faith alone, we say, "We understand your emphasis on faith. We believe it too. Without faith it is impossible to please God, but there is more to it than just faith. There are certain ordinances you must receive, and certain authority that you must possess, and there are certain works that you must perform, so come, let us reason together. Let us share with you the fullness of the gospel of Jesus Christ."
This was in accordance with the teachings of the Master. To the Jews who were sure he had come to condemn and tear down their religion, he said: "Think not that I am come to destroy the law, or the prophets: I am not come to destroy, but to fulfil." (Matt. 5:17.) And again, he found no fault whatsoever with their righteous acts, for he said: "… these ought ye to have done, and not to leave the other undone." (Matt. 23:23.) And so we say to our Protestant friends.
To our Catholic friends who believe in salvation by grace through the sacraments of the church, we say, "We understand your emphasis on the sacraments or the ordinances of the church. We believe it too. Did not the Master say, 'Except a man be born of water and of the Spirit, he cannot enter into the kingdom of God' (John 3:5)? Baptism by one who holds authority to act is essential to salvation.
"But there is more to salvation than just the ordinances of the gospel. There are certain acts of faith that you must manifest. There are certain works you must perform, and certain authority that you must possess that gives you the right to act in the name of the Lord, which can come only through a living prophet. So come—let us share with you the fullness of the gospel of Jesus Christ. We won't take anything from you that you have that's true; we will just add to what you have, and we will do it in love, with no compulsion, no force; only love and sacrifice can bring people to a knowledge of the truth."
This simple scheme comparing LDS with Protestants and Catholics necessarily omits much, including the great variety of beliefs and practices within both the Protestant and the Catholic fold, but it is a good starting point for thinking about what is most distinctive in the LDS way. Since Luther and Calvin themselves, Protestants have indeed tended to isolate faith and grace as the keys to salvation, or "justification," and have left the status of "works" uncertain or problematic. And the Catholic tradition has indeed tended towards a focus on sacraments as works that controlled salvation. (Noel Reynolds, in What Went Wrong?, locates the decisive factor in the Great Apostasy as the severing of ordinances from covenants.) Elder Rector's formula of "acts of faith" that the convert must "manifest" is indeed a promising formulation of the LDS emphasis.
The question of faith/works is closely connected with the problem of judgment, the theme of Pres. N. Eldon Tanner's speech, "Judge Not, That Ye Be Not Judged." (Pres. Tanner was then Second Counselor to Pres. Joseph Fielding Smith.) To be capable of accomplishing meritorious works would seem to imply competence to judge oneself and others by the standard of such works. On the other hand, if faith in a divine power of salvation operates on a wholly different plan than human works, the human judgment would seem to have no access to matters of eternal significance.
But Pres. Tanner's warning against judging others does not rely upon such a radical, Protestant depreciation of human works or human judgment. After quoting Matt. 7:1–5, Pres. Tanner teachers that
[t]he reason, therefore, that we cannot judge is obvious. We cannot see what is in the heart. We do not know motives, although we impute motives to every action we see. …
It is not possible to judge another fairly unless you know his desires, his faith, and his goals. Because of a different environment, unequal opportunity, and many other things, people are not in the same position. One may start at the top and the other at the bottom, and they may meet as they are going in opposite directions. Someone has said that it is not where you are but the direction in which you are going that counts; not how close you are to failure or success but which way you are headed. How can we, with all our weaknesses and frailties, dare to arrogate to ourselves the position of a judge? At best, man can judge only what he sees; he cannot judge the heart or the intention, or begin to judge the potential of his neighbor.
Note that our competence to judge the standards of eternal merit is not put in question here, but only the possibility of knowing the interior condition of another person or the challenges that person may face. We are not denied the capacity to judge between right and wrong, good and bad, but only that of assessing another person's merits according to these standards.   And of course we are warned against being preoccupied with another person's faults rather than with our own, as well as against the all-too-human tendency to judge on the basis of irrelevant visible characteristics:
These lessons will have been well taught if parents can bring up their children without prejudicing them by precept or example against any other children on the grounds of color, race, religion, social status, or intellectual capacity, and if they teach them to love the Lord. I am so thankful that my parents, through their tolerance, were able to accomplish this with their children.
At the same time, Pres. Tanner acknowledges the need for judgment in the affairs of the Church as well as the civil community:
It is true that we must have appointed judges to deal with the laws of the land and judges in the Church to deal with its members; and they are given the heavy duty and responsibility of judging, which they must not neglect, but they must give righteous judgment according to the law of the land and of the Church.
"Righteous judgment" is therefore in principle possible, since there are knowable and permanent moral standards, but, unless we are called to pass judgment on others, we should focus our judgment on our own "works."
But the question of the precise nature of good "works" remains elusive. Collecting works as a Boy Scout collects merit badges in order to win a final reward does not quite seem to capture the nature of the Christian life. The character of this life is brought out by other talks in this Conference session.
In "What Is Your Destination?" Elder Marvin J. Ashton, newly of the Quorum of the Twelve, helps to bring out this character.
Have you reached your destination when you receive a testimony of the truthfulness of the gospel of Jesus Christ by revelation from the Holy Ghost? We are sorry to observe that some, having received a testimony, feel and respond as if they had arrived. What a sad day in the life of any individual when he fails to use this knowledge and conviction of a testimony for dedicated and continued service. A testimony grows as it is shared. With the possession of a testimony comes the obligation to bear witness to the world of this, the Lord's work. A testimony is not a destination; it is a possession for performance.
I humbly bear witness to you today that an honorably completed mission, a celestial marriage, a valued testimony, a position of major responsibility in the Church are not destinations in the lives of true Latter-day Saints. They can be important aids in eternal progression. They will not save you and me in the kingdom of God. Only living the life of a faithful Latter-day Saint will make that possible.
A person who is measuring his merit by accumulated "good works" will be tempted to add up his accomplishments like merit badges and claim satisfaction.   But truly good works are never self-satisfied but always oriented towards further growth and further service. To "do good" is inseparable from the ongoing application of faith, that is, the obedient recognition of one's own frailty and neediness:
"If thou wilt do good, yea, and hold out faithful to the end, thou shalt be saved in the kingdom of God, which is the greatest of all the gifts of God; for there is no gift greater than the gift of salvation." (D&C 6:13.)
Similarly, Elder Thomas S. Monson of the Quorum of the Twelve, in "Finishers Wanted," invites us to look upon life as a "great race" judged not by worldly goods or by the self-satisfied accumulation of merits but by life-long commitment to obedience and service:
Lust for power, greed of gold, and disdain for honor have ever appeared as faces of failure in the panorama of life. Captivated by their artificial attraction, many noble souls have stumbled and fallen, thus losing the crown of victory reserved for the finisher of life's great race.
Though disappointment, heartache, and trial were to beset him, yet Paul, at the conclusion of his ministry, could say: "I have fought a good fight, I have finished my course, I have kept the faith." (2 Tim. 4:7.) Like Job, Paul was a finisher.
…He admonished us to "lay aside … sin" and to "run with patience the race. … Looking [for an example] unto Jesus the author and finisher of our faith. …" (Heb. 12:1–2.)
A whole of faith in Christ comes to light with reference to "works" whose goodness is available to human judgment, but it can only be completed or "finished" by the Savior, to whom the Christian must humbly offer his or her whole life.
The living relationship between faith and works is perhaps mostly richly represented in this conference by Elder Franklin D. Richards' remarks on "The Importance of Prayer."
Implanted in the heart of every person, regardless of his or her race or color, is the desire to worship, in some manner, a divine being. The Prophet Joseph Smith observed that "it is the first principle of the gospel to know for a certainty the character of God, and to know that we may converse with Him as one man converses with another. …" (Documentary History of the Church, vol. 6, p. 305.)
…With the knowledge that we can converse with God as one man converses with another, we also understand that we not only have a divine spark within us, but that we are actually spirit children of our Father in heaven.
Brigham Young, in his realistic manner, stated: "You know that it is one peculiarity of our faith and religion never to ask the Lord to do a thing without being willing to help him all that we are able; and then the Lord will do the rest." (Journal of Discourses, vol. 5, p. 293.)
"Please, Lord, help me to help myself." I am convinced that this prayer for increased personal powers—spiritual strength, greater inspiration, and greater confidence—is one that God always answers. We can learn to solve our problems with God's help, making him our partner.
…However, it is most important to remember that our attitude and approach in prayer should be similar to that of the Savior, in one of his last prayers in which he said, "Father, if thou be willing, remove this cup [ordeal] from me: nevertheless not my will, but thine, be done." Three times he prayed in this manner. And then "there appeared an angel unto him from heaven, strengthening him." (Luke 22:42–43.)
As Terryl Givens has insightfully observed, Latter-day Saint prayer is not only "personal," it is "dialogic." That is, it involves conversing "with Him as one man converses with another," in a way that involves our Heavenly Father, through our Savior, in as a partner in the righteous concerns of our daily existence, in our daily efforts to do what is right and to accomplish what is good. Latter-day Saint action is infused with prayer, and Latter-day Saint prayer is oriented towards action. Faithful works, which imply judgment both righteous and humble, lie at the heart of the living LDS answer to the central question of Christian theology, the question of "faith" and "works."
Post from others in the continuing Odyssey