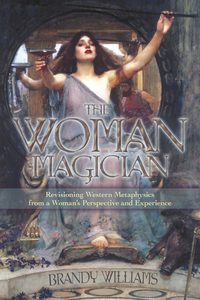 The Woman Magician
Revisioning Western Metaphysics from a Woman's Perspective and Experience
Copyright: September 2011
Publisher: Trade Paperback
Summary:
Drawing on thirty years of study and personal experience, Brandy Williams boldly revisions metaphysics from a female perspective. She introduces a new Magia Femina—a female-centered exploration of tradition, history, philosophy, science, culture, theology, and magic—and shares unique wisdom on how to live authentically as a woman and as a dedicated practitioner of her craft.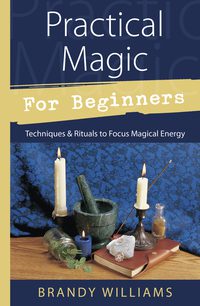 Practical Magic for Beginners
Techniques & Rituals to Focus Magical Energy
Copyright: January 2005
Publisher: Trade Paperback
Summary:
This comprehensive training course presents the foundations of spellcraft and ritual magic through short, simple exercises. Readers explore their energy and senses, and then move on to developing skills in extrasensory perception, divination, and introspection. Magical timing, magical processes, ritual space and tools, journaling, and dreamwork are explained and discussed in depth. This nondenominational guidebook also includes twenty rituals related to friendship, love, prosperity, health, and other common concerns.
Copyright: November 2009
Publisher: Megalithica Books
Summary:
The essays in this book explode gender stereotypes and survey the spectrum of women's experiences in magic. Women are witches, but also ceremonial magicians, Satanists and sex magicians. Women dream, use intuition and make magical tools but they also argue, create ritual, and fiercely contest their right to achievement. In these essays, pregnancy is an occasion for analysis, alchemy exists in the lab and in the kitchen, desire is a path to self-knowledge, and gender itself is a door to the deep contemplation of the meaning of magic.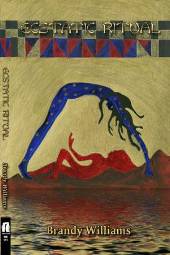 Ecstatic Ritual
Practical Sex Magick
Copyright: September 2008
Publisher: Megalithica Books
Summary:
In a subject previously obscured by foreign terms and deliberate 'blinds' for the uninitiated, Ecstatic Ritual offers the reader clear, concise exercises and ritual forms which comprise a full understanding of sacred and magical sexuality. Heterosexual, gay and lesbian magicians, in couples or singly, explore a magical system which methodically explains the worship of and union with the Divine in each person.