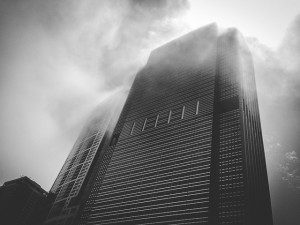 (image via pixabay)
The other night I had a crazy dream that I had been selected to be Hillary Clinton's running mate. I know, it surprised me as well. I dislike Hillary Clinton more than a little and I'm dead set against some of the positions she's campaigning on. But I was told I was the absolute best choice, best person in the nation for the job. Hillary and I spoke only briefly, but she wasn't nearly as grumpy as I thought and gave me a fashion consultant to do my hair and makeup and pick out a pantsuit. Lord knows I need one. I kept thinking that what I really needed was a speech writer to help me come up with an acceptance speech at the national Democratic Convention, which was a couple of hours away. There was not going to be anything on the TelePrompter; I was going to have to face a huge live crowd and a nationwide audience with no preparation whatsoever.
And just then, things got more intense. It turned out I was double booked; I was slated to guest star in an episode of Sherlock which was filming that very day and couldn't be rescheduled. Tom Hiddleston was guest starring right alongside me.  We were shooting a scene where he and I had to climb the side of a London high rise to stop a cannibalistic serial killer red-handed– Tom leaned casually off of the ledge by his fingertips and made flirtatious small talk between takes. We were about fifty floors up, and neither of us had a stunt double or a net. When we finally got into the apartment, I faced down the serial killer who was menacing some children; he then turned on me, waving his hand-cranked sausage maker. But I didn't get to find out how the mystery ended because at that point I had to go get my mint-green silk pantsuit on and give my acceptance speech at the Democratic convention. Mint is not my color, not at all. It drains me. But there was no time for a new outfit.
I awoke with a start to find that it was ten o'clock in the morning of October Twelfth, and absentee voting in the state of Ohio had already officially begun.
Yes. The election is upon us. It's already begun. It will be over one way or another in twenty-six days. Pour yourself a big drink. We're almost there.
Thank God it's only once every four years.
Anyway, there's been so much to write about, stuff I'd rather not touch, since then, that this is the first chance I've had to tell you about my nightmare.  I think it means something. I think it means, "I'm being driven crazy by this election and thank God it's almost over." Also it means that I have a crush on Tom Hiddleston and Sherlock.
I want to give a big thank you to all of my readers. I was so fed up and triggered and upset by the past several days I didn't know what I was going to do, but your encouraging comments here and on Facebook have been more comforting than you can imagine. A special thank you to the lady who said "I don't understand what anyone sees in Pavone, frankly." But the less  snarky comments were also welcome.
Isolation is a huge issue for rape survivors. We're not supposed to talk about it, so we feel we're alone. And here I went and blurted it out, and it turns out there are many of you right here with me, also feeling totally alone and waiting for someone to speak up. And many of you also noticed and were horrified how our so-called "pro-life" leaders have gone astray and were waiting for someone to speak up. It's great to know.
To paraphrase the words of my nightmare running mate's chief opponent: I have the best readers. The most tremendous readers. Nobody has better readers than I do, believe me.