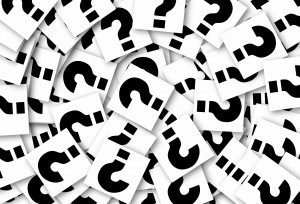 I didn't watch the Returns last night.
I watched an old video of Bob Ross with my daughter, and then I went for a walk in the rain.
I went to bed, and had nightmares.
I woke up, and here we are.
I did not like either candidate very much. I like this result least. Instead of the woman who believes the unborn aren't human, we elected a president who hasn't demonstrated that he believes anyone but himself is human. Instead of the woman roughly half of whose ideas I thought were poison, we get the man who had no "ideas" at all except xenophobia. The one who gives me as a rape survivor nightmares and flashbacks. And before anyone tries to chide me, I was against Bill Clinton too, but I would rather the dirty old man in the Lincoln Bedroom than the Oval Office. And for all of you dupes who thought he'd be pro-life now that he's used you and won: he'll go back to being pro-abortion as he always was. And I believe we're in for a rough four years. I may be proven to be wrong. I hope I am.
So, what do we do now?
We do what we're always supposed to do, but we so often neglect. We fight for justice through the work of mercy. We do everything we can to help our neighbor–our poor neighbor, our black neighbor, our refugee neighbor, our female neighbor, our Muslim neighbor, our gay neighbor, our neighbor who hates us, or any other neighbor we have– with anything that they need for their physical, spiritual or emotional well-being, and we remember to respect their rights and autonomy as we do so. We give of ourselves until there's nothing left. We cry out against injustice whenever we see it, no matter the consequences, and we refuse to look away no matter who is being dehumanized. If we see a brother or sister in the Church erroneously promoting an injustice that should be condemned because the right cultural hero committed it, we speak out against them too. We harbor those who have nowhere to hide. We render unto Cesar what is Cesar's, but we must absolutely disobey Cesar when he asks for the pinch of incense that belongs to the Lord. And we do this concerning the laws of the Church we like, and also those inconvenient ones we'd like to explain away. The ones that appeal to the Right and the ones that appeal to the Left. Because the Church has never been to the Right or to the Left, and we have plenty of enemies on both sides (cf Isa 30: 21).
And I will do this.
I can't do much on my own, but here I am, a poor sinner, resolving to do what is mine to do, with the help of God. no matter what is demanded of me. And I'm resolving in public because I want everyone reading this to do the same.
If anyone witnesses a grave injustice that needs to be protested and made public fast– well, here I am. I have a blog, and for some reason people read it. Tell me about it and I'll do what I can to get the word out. But you have to work to get the word out too. If anyone is organizing a project to help the people who are going to suffer most from this– here I am. I'll do what I can, and I'll try to connect you with people who can help more than I. But you have to help too. On the off-chance that anyone reading this is in danger here in the Ohio Valley and needs help– I've got a sofa and there's a good strong lock on the door. I'll do what I can. But everyone else has to help too. Wherever you are, be ready to be a refuge for your neighbor.
This was never going to be easy. Our kingdom was never of this world.
We seem to be entering upon interesting times.
We have to live in interesting times. Live. Live the work of the Gospel until it kills us.
It was the only death worth living anyway.
(image via Pixabay)