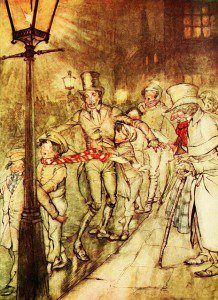 Excuse a musical interlude:
Christmas is a-coming, the goose and I are fat. Have you remembered your favorite bloggers yet?
Michael and I are very fortunate to have this blog and to know all of you. We're having a blast. And we're extremely grateful that our basic needs are met almost all the time now; we're in a better space than we've been Christmases past. But we don't have very much wiggle room, and this is a wiggly season of the year. Besides it being Christmas, we're trying to pay off all of our utility bills before they flop over into another month with late fees. Also, we've found a weird herbal vitamin supplement that takes the edge off of my autoimmune disease, which is super exciting. I have several fewer homebound sick days per month when I take it, the fatigue is lessened and my swelling goes down a bit. But since it's a weird herbal vitamin supplement it's not covered by medicaid. And it's pretty expensive, and budgeting for me to have a dose every day is going to be tricky.
As I've mentioned before, Michael and I do get paid for clicks from Patheos, but at this stage of the game the majority of our income is usually from tips. So I humbly ask you: if you like what you read, give me a tip. If you dislike what you read but want to be nice anyway, give me a tip. A lot of the tips we get are of the five-and-ten-dollar variety, and we greatly appreciate them. You guys keep the lights on around here.
How do you tip? It's easy! If you're on a regular computer, look to the side of the page.————->
You will see that underneath the four pictures labeled "Popular at Patheos Catholic," there is a yellow "donate" button. Click that button and PayPal will walk you through giving a tip.
If you're on a smartphone, you may not be able to see the button. But up at the top of my page under the Steel Magnificat banner, there are three tabs that say "home," "about," and "donate." If you tap on "donate," that will take you to a yellow "donate" button of your very own.
If you haven't got a penny, a ha'penny will do. If you haven't got a ha'penny, just keep reading, liking and sharing my posts and maybe somebody else will. And God bless us, every one.
(image via Pixabay)