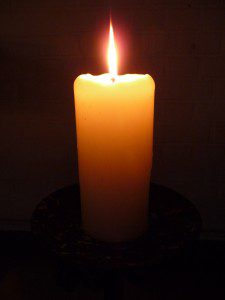 In your charity, please join me in prayer for a friend whose son just passed away suddenly. Pray for her consolation and for the repose of her son's soul.
O God of spirits and of all flesh, who have trampled death, broken the power of Satan, and have granted life to Your world;grant rest, Lord, to the soul of Your departed servant in a place of light, joy and peace, where there is no pain, sorrow, or mourning.
As a kind and gracious God, forgive every sin committed by him in word, deed or thought, since there is no man who lives and does not sin.
You alone are without sin. Your justice is everlasting justice, and Your word is the truth. 
For You are the resurrection, the life, and the repose of Your departed servant , O Christ our God, and we glorify You, together with Your etemal Father +, and Your all-holy gracious, and life-giving Spirit, now
and ever and forever. Amen.
May God grant rest to the soul of His servant, and may his memory + be eternal.