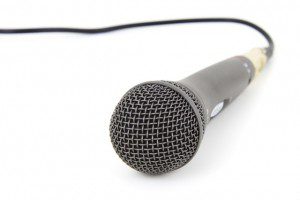 As has been widely reported, my dear friend Rebecca Bratten Weiss was recently dismissed from an adjunct teaching position at Franciscan University of Steubenville on suspicion of not being "pro-life enough," despite the fact that she is pro-life and has even founded her own pro-life organization, the New Pro-Life Movement, of which I am a huge fan.
A few weeks after her dismissal, Rebecca was smeared in a vicious LifeSite News hit piece. In this piece she was vilified for enjoying the television program Game of Thrones and for expecting fully grown young men and women to read novels like Lolita in her college courses, instead of Little House on the Prairie or whatever is wholesome enough for Franciscan University these days. The author of the piece was disgusted at the mere thought of Game of Thrones and Lolita, both of which he decried as though they were pornography. This is especially rich considering that LifeSite News actively campaigned to elect a man who has acted in actual pornographic films, owned strip clubs and publicly boasted about walking in on underage girls in a changing room, and are hailing him as a living saint to this day. But a pro-life woman who expects college students to read serious novels is depraved.
In any case, I am heartened that Rebecca has received a great deal of encouragement and support after this attack on her good name. Sadly, some pearl-clutchers have also been trying to contact Rebecca with nosy gotcha questions. Today, someone asked her in all seriousness, "Would the Immaculate Conception be able to sit in on one of your classes?"
To which Rebecca smoothly replied, "A middle-aged Jewish woman surviving in occupied territory who saw her Son executed by the conservative religious leaders in collusion with the Imperial forces could sit through more than l ever have."
I'll leave the inquisitor to tend to her burns. Meanwhile, the rest of us should check out the New Pro-Life Movement and plan to see her at this year's Festival of Friendship in Pittsburgh.
(Image via Pixabay)