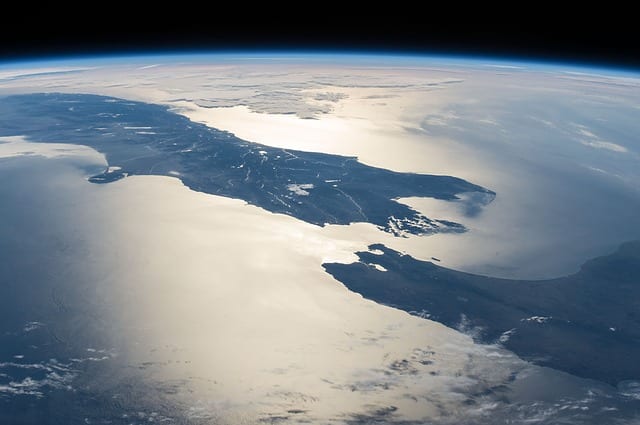 Let me tell you about some good people who lived in Christchurch, New Zealand.
Let me tell you about Daoud Nadi, who was born in Afghanistan but took refuge in New Zealand in the 80s. He was an engineer, a father, a community leader, a supporter of fellow migrants. "Whether you're from Palestine, Iraq, Syria – he's been the first person to hold his hand up," said his son, Omar. Daoud Nadi was apparently the first man who saw a white supremacist terrorist coming into his mosque on Friday in Christchurch, New Zealand; he welcomed the terrorist as "brother" moments before he opened fire. Then he threw himself in front of other members of his congregation to protect them from the gunshots. He died as he lived, helping people.
Let me tell you about Naeem Rashid, a teacher, originally from Pakistan. When people were being mowed down all around him, Rashid didn't try to run away. He tried to tackle the gunman. This was caught on video since the gunman livestreamed his act of cowardice all over the world. Naeem Rashid sacrificed his life fighting against an act of terrorism.
Let me tell you about Hosne Ara, from Bangladesh, who heard the gunshots and ran into the men's section of the mosque to try to save her wheelchair-bound husband, where she was killed.
Let me tell you about Linda Armstrong,  a good neighbor who was always welcoming people into her home, and who had sponsored a boy from Bangladesh. She was also murdered in the Christchurch terrorist attack, and died in a friend's arms.
Let me tell you about Amjad Hamid, a cardiologist who saved lives every day. He's dead now as well. His family can barely bring themselves to speak about him except to say they loved him, and that he was a kind man.
Let me tell you about Mucad Ibrahim and Abdullahi Dirie, aged three and four, little children with their whole lives ahead of them who were gunned down while praying at their house of worship.
That's a partial list of the dead, a few stories. That terrorist murdered fifty people, all of them human beings of infinite value, in their house of worship in cold blood. They belong to God and they return to God. May God bless their souls.
Now, let me tell you about one of the people who lived.
After murdering 41 worshipers at the Al Noor Mosque, the terrorist drove across town to the Linwood Mosque.  He opened fire as he approached the building, killing seven more (his last victim died in the hospital just this afternoon). But a worshiper named Abdul Aziz saw him coming.
Aziz grabbed the first thing at hand to use as a weapon, which happened to be a credit card machine. He ran with it out into the gunfire, screaming "Come here!"
His sons, the youngest just five years old, were inside the building, yelling at him to come back in and hide, but he wouldn't. If he had, maybe the terrorist would have gone on to kill them all, forty more people, eighty more, a hundred. There's no telling what might have happened.
Aziz kept running. He hurled the credit card machine at the terrorist's back as he dropped his gun and ran back to the car to get another. Then, Aziz ducked behind a car and picked up the gun the terrorist had dropped; he tried to shoot the terrorist, but found the gun wasn't loaded.
Aziz didn't give up. He threw the un-loaded gun javelin-style at the terrorist's windshield, shattering it. The terrorist looked visibly shaken; he screamed that he'd kill them all, but coward that he was, he got into his damaged car and fled. The police later forced the car off the road and placed him under arrest.
Let me tell you about the good people of Christchurch, New Zealand, some who were born there and some immigrants who came there to work for a better life, who went to the mosque to pray on Friday. Let me tell you about doctors, engineers, friends, men and women and children. Fifty people were murdered; they died praying, fighting and protecting one another as best they could. One of them chased away a heavily armed terrorist with a credit card machine and an unloaded gun.
And then, the survivors had to listen to Queensland Senator Fraser Anning repeating the most horrendous white supremacist talking points, blaming a white supremacist terrorist attack not on white supremacism but on its victims. He claimed that the real danger to New Zealand was Muslims and allowing immigrants into the country.
I know who I'd rather have for neighbors.
(image via Pixabay)