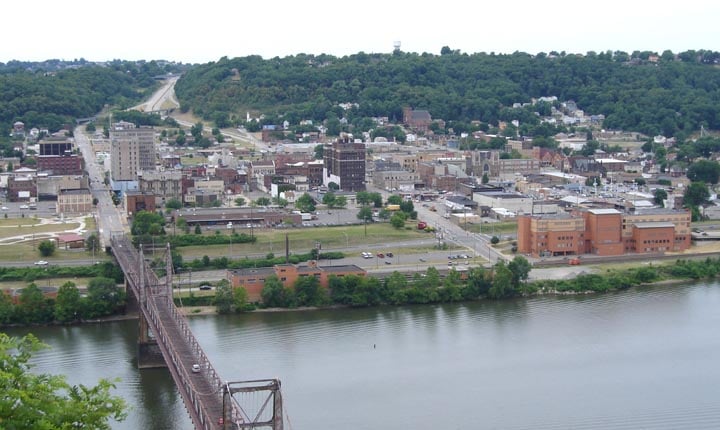 I just found out today that a documentary about my hometown is going to be aired on POV on PBS at 10 PM tonight, June 17th. The name of the documentary is Roll Red Roll, and it's about the Big Red rape case.
The Steubenville Big Red gang rape happened just about a year after my own birth rape in Steubenville. I had to live through the trauma over and over again as I watched my neighbors rallying around rapists, coddling them, complaining about anyone who would demand they be punished. I remember how everyone's first thought was how to shield Big Red and their inexplicable tradition of glorifying high school football above anything of value. Store clerks gossiped at the checkout counter about how they'd have to have armed guards watch over the football team– not the victims, but the football team, the perpetrators. The local Catholics had deep discussions about "seeing the boys as humans" and welcoming them into the community. I don't recall that they ever thought about the victim. She was an afterthought.
And then, after he was released from juvenile detention, I had to watch as Ma'Lik Richmond, a convicted sex offender, was allowed to play football again, and the whole town hailed him as a hero. Football fans painted his name on signs all over town. I was told they gave him a standing ovation, a final kick in the teeth to every woman in the Ohio Valley. Steubenville does not value women in any way, and they want us to know it.
That experience deeply changed me as a person; I can't imagine how it destroyed the actual victim.
This must never be forgotten.
I will not be watching Roll Red Roll myself, because I can't stand to live through that trauma again. I'm shaking even as I write this post. But I want as many of my readers as possible to tune in. The better ratings a documentary like this has, the more studios will want to make other pieces about rape and the cultures that encourage it. It will be a great chance to better our society. Keeping these events secret and allowing them to pass out of memory will only encourage future rapes.
An event like the Big Red rape ought to shake a culture to its foundations; instead, the locals have done their best to forget and go on as they were before. We shouldn't give them that luxury.
(image: a photograph of the town of Steubenville seen from the Weirton side of the Ohio river, by Mike Sharp, courtesy of wikimedia commons.)