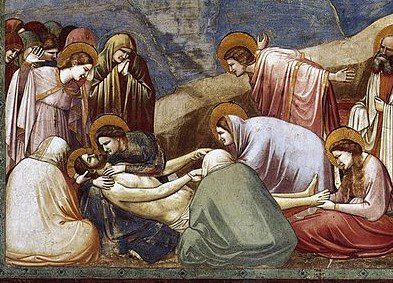 Today is the solemnity of the Assumption.
When I look at my facebook and Twitter feed on the Solemnity of the Assumption, the most frequent Assumption Day greeting I see is not anything about Mary. It's a reminder that you have to go to Mass or you'll go to hell. I see it again and again. "Assumption Day is a Holy Day of Obligation. You have to go to Mass. Mass is a beautiful gift of mercy and joy for everyone and if you don't show up at one in the next 24 hours you'll go to hell. Hope to see you there."
I exaggerate for comic effect, but that's the gist.
And it's true that, if you are Catholic, this solemnity is a Holy Day of Obligation. It's one of that handful of days where it's a sin to deliberately skip Mass unless you're sick or there's some other grave reason you can't. I went to the vigil last night. I don't know who I can help by writing this paragraph, since it's already the evening of Assumption Day and most of the Masses are over. But it seems to be the rule that you can't show compassion for struggling people without blaring Catechism like a fog horn first, so here I am. You're supposed to go to Mass.
Now that I've got that over with, I just want to come at this a different way.
If you didn't go to Mass today because you can't stand it anymore, or because you couldn't stand it a long time ago and haven't been back since, I'm sorry. I think I understand. I feel similar. Going to Mass was miserable last night and I spent a great deal of it in the Adoration chapel taking deep breaths. And before anyone tells me, I know that trauma is a real medical condition and a perfectly legitimate reason to skip Mass even by the strictest standards, but I didn't want to skip. Probably not for any good reason. Mostly just out of spite. They've taken so much from me. I don't want them to have the satisfaction of taking Jesus as well. Jesus doesn't belong to them. So I went. That was my choice and I don't think it was wrong. But I'm not better than people who couldn't stand it any more and didn't go to Mass on a Holy Day of Obligation.
I know there are a whole world of people out there who have been abused in the names of Jesus and Mary. I didn't used to think there were so many. But when I started writing about my experiences, I got so much feedback from people who had gone through the same thing. Some were spiritually abused like me. Some had much, much worse and were physically or sexually abused into the bargain. There are countless people in the world who are living in pain because of what was done to them, supposedly in honor of Jesus and Mary, and I'm only one of them. I'm privileged to have been given a soapbox here at Patheos to draw attention to it, but I'm not the only or the worst case, not by a long shot.
Marian solemnities and feasts can be the worst days in the world for people like us. Just looking at the wrong image, droning along with "Immaculate Mary," praying a Rosary, can trigger a flashback and leave us sick all day. I don't know how to explain it to someone who's never been through it. But I can assure you: there are people in your church right now who spent most of their lives being figuratively scourged with Rosaries, and hearing the Rosary brings all that pain back. Singing the wrong hymn brings all the pain back. Being handed the wrong prayer card brings all the pain back. This is a very hard day for a lot of people.
If you didn't go to Mass today because you can't stand going through that again, I don't blame you at all.
I honestly can't imagine that Jesus and Mary blame you either.
You see, despite what you might have been told, they're not abusers.
I know this was all done to you in their name, but they are not like the people who did this to you.
The people who did this to you appropriated the most sacred and beautiful things, things that were supposed to bring joy and comfort from Heaven, and turned them into torture devices. Then they strapped you to their devices and tortured you with them. What they did was sacrilege. What they did was blasphemy. What they did was sin so despicable it's beyond my ability to describe. But I can tell you that the same sort of people did the same sort of thing to Jesus and Mary as well.
Jesus and Mary were helpless, and powerful people tortured them. They tortured Jesus to death; they denounced Him as a blasphemer, stripped Him naked, humiliated Him, scourged Him and lynched Him. That's spiritual, emotional, physical and sexual abuse. And His mother had to watch. Imagine watching something like that. As a mother, I know: it's a thousand times less traumatic to suffer something yourself than to watch someone do it to your child. She was tortured too, to the depths of her soul. She was traumatized. She was ruined. Like us.
I believe that Jesus rose from the dead. And at the end of her life, Mary was assumed into Heaven, and that's who we're supposed to be celebrating today. We are celebrating someone who is like us, and who takes our side.
Jesus and Mary don't belong to abusers.
I don't blame you if you can't separate them from abusers, but they don't belong to abusers. We belong to Jesus and Mary, and in their lives on Earth they resembled us. Not abusers, but victims.
I guess that's why I went to the vigil Mass even though it hurt. Because Jesus and Mary don't belong to abusers, and I belong with them.
And if you didn't, I'm not judging you. But I prayed for you. And when I went to Communion, I offered it for all of us. I always do. When I can stumble up to the celiac chalice, I offer it for all of us who feel this way.
I just wanted you to know.
(image via Pixabay)