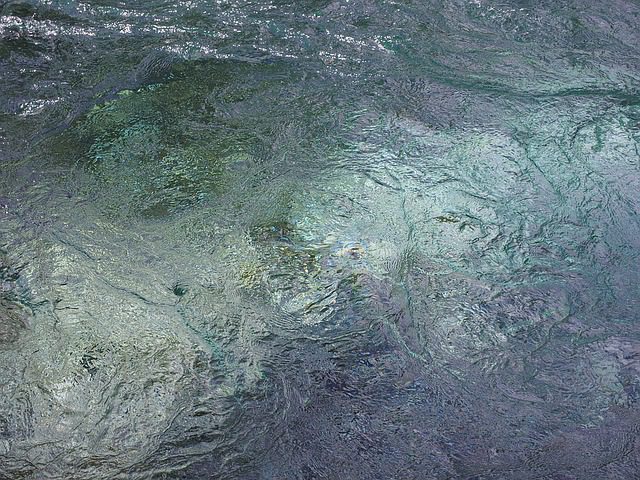 Yesterday was the last day of winter.
I'm told that March 20th is the earliest possible day for the Spring Equinox, the earliest Spring in over a hundred years.
It was abnormally warm, as it has been for months, though we try not to think about that. The lilac behind my rental house is already budding; we may get May flowers before April this year.
I went for a careful walk in the middle of the day, to get a little sun.
It was eerily quiet in LaBelle. It's usually noisy on sunny days, because there are so many unruly children squabbling and playing together. But for the past week, the children have played in their own yards and not squabbled.
There is a flower growing all over people's lawns right now, a flower that I've always called a snowdrop, but it isn't. A snowdrop is a different kind of white flower that blossoms in March. I once read a European folktale about a girl whose wicked stepmother sends her out to pick snowdrops in January, and how that girl met all twelve months celebrating around a fire– and so I came to call every white flower that blossoms in March, a snowdrop. I don't know the real name of this flower, but I like it. It means that winter is over. I admired the snowdrops, the crocuses, the daffodils almost ready to bloom.
Two people, a young man and a young woman, friends or lovers or neighbors, were sitting on the grass in two yards next to each other. They were chatting, exactly six feet apart– socializing while social distancing.
Further down, three brothers were playing basketball in the deserted street. They were extremely careful not to touch me as I waked by.
Further still and I was crossing in front of Tower of Power church. There's a new sign in the window now, warning of the new security cameras, but the kiosk still says "EXPLOSIVE SERVICES! DON'T MISS PASTOR MITCHELL!" Pastor Mitchell is in prison for sexually abusing a girl, and will be for the next two years.
He went to prison last week, before we began social distancing, which seems like a lifetime ago.
I walked past the vacant lot where Rosie and I flew an enormous kite last year, when the world warmed up for March and my annual anxiety and depression started to ebb. Maybe we'll fly a kite again. That's something people can look at and enjoy from six feet apart.
Around the bend and up the next street, past more houses that were once stately. LaBelle really does have beautiful houses, respectable old foursquares from a hundred years ago when people had money to build them. A hundred years ago, they were just getting over an influenza pandemic that infected a third of the world. Influenza is a virus, a creature that only exists to reproduce itself by changing the DNA of living cells. COVID-19 is another kind of virus.
I have seen the photos of the hospital in Bergamo, Italy, where the sickbeds line every room: people with double pneumonia, their lungs shutting down,their heads encased in bizarre plastic bubbles. The doctors are warning us, "Get ready." And we're getting ready now, but far too late. We should have done this weeks ago. The president downplayed and denied the danger for over a month, and now it's here. The numbers are growing shockingly by the day: in Ohio, it was three, then twenty, then eighty-eight, and last I saw the news it was a hundred nineteen. The youngest confirmed case is two years old. We have not had any deaths in Ohio yet, but we will.
It will get much worse before it gets better.
It might not get as bad as Italy, not if we shelter in place right now, but not everyone is doing that.
Thousands more people are going to die.
Over a million might die, but thousands certainly will.
I came upon the staircase that goes down the cliff to downtown, on the edge of La Belle View– the spot where I had seen the angel that wasn't really an angel but a column of smoke from the Follansbee factory, in January, in the snow and the dark. It wasn't dark now, and it wasn't snowy. There were snowdrop flowers on all of the lawns, and the sun was peeking out from the hazy clouds.
The Ohio river looked blue.
I have lived in Steubenville for nearly fourteen years now, and I've never seen it blue before. It's mercury-gray, rust-red or wine-dark. The Ohio is never blue. But here it was aqua, the color of the Mediterranean, sparkling where the sun caught the rapids. This was a miracle on par with the sun dancing, or a clear spring of healing water bubbling from the ground where garbage is burned. The Ohio looked like water and not poison.
I watched this miracle for a full minute, before the sun went back behind a cloud– then the Ohio was slate-gray and noxious again. I was trapped in Steubenville, Ohio, during a lethal pandemic, in a country completely unequipped to handle a pandemic, on the day before the earliest Spring in a century, in world that they tell me is burning to death.
And then I went home, to shelter in place.
Image via Pixabay
Mary Pezzulo is the author of Meditations on the Way of the Cross.
Steel Magnificat operates almost entirely on tips. To tip the author, visit our donate page.