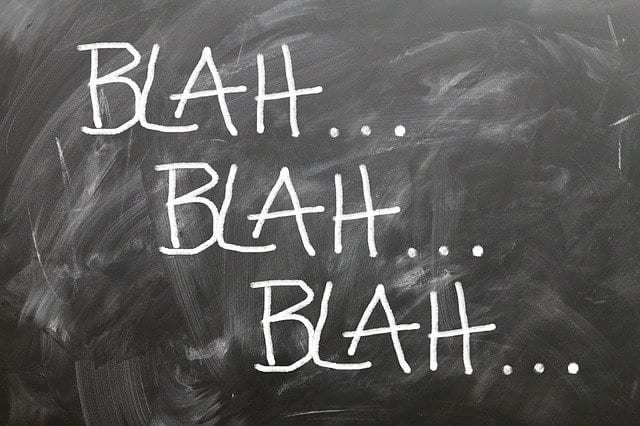 The last thing you need is another take on the resignation of Monsignor Jeffrey Burrill and The Pillar's brand of investigative journalism. But I'm going to give mine anyway.
As far as I can follow what happened, this week, Monsignor Jeffrey Burrill, the general secretary of the United States Conference of Catholic Bishops, abruptly resigned his post because he got word that he was going to be exposed by a Catholic media outlet. And soon after, a "Catholic Media Project" known as The Pillar, run by former CNA editor J. D. Flynn, did release what it called "an investigation" of Burrill's cell phone activity which they obtained somehow or another. As Steven P. Milles of NCR put it, "data identifying Burrill's phone seemed to indicate he had frequently used Grindr, a popular dating app in the gay community, and that he had left geolocation tracks to and from gay clubs. That is all we really learned from The Pillar's "investigation."" And he's correct: that's all the real information revealed in the piece. Burrill was in gay clubs and he used the app Grindr frequently. As Chris Damian points out, "We don't actually know if he communicated with other users, received or sent explicit content, or did anything other than open a screen that would have had some shirtless torsos on it." Not that he should have done that either. Burrill's behavior sounds skeevy to me and I'm glad he's resigned. But that's all there is to it: The Pillar obtained a lot of embarrassing cell phone data, they approached the USCCB with it, Burrill resigned, and then The Pillar published a very long piece telling the public what they discovered.
The Pillar obtained that cell phone data from a "data vendor." Doing that is legal as far as I can tell, but that doesn't make it ethical. It's wrong to expose other people's sins (or what you presume to be their sins) to the public unless there's a serious reason why you need to do so: exposing a con artist so no one else loses their money, or exposing a sexual predator to keep potential victims safe, for example. But Burrill is not known to be a predator. He's known to have used Grindr and been in a gay club. The Pillar's article states "There is no evidence to suggest that Burrill was in contact with minors through his use of Grindr," and then goes on and on to talk about several priests who did use apps like Grindr to find victims. But we don't know that Burrill has any victims. What he seems to have done is wrong, but is this a just reason to expose him to public ridicule? If the "investigators" had shown the USCCB the information they had, and Burrill had resigned, and then the Pillar article hadn't been published, no one would be worse off. There wasn't a reason to go public with this.
The internet has exploded with hot takes on this brand of "journalism." Lots of people seem happy it was done and are excited for The Pillar to do this to somebody else, but plenty of people aren't happy. Mike Lewis of Where Peter Is opined, "What the Pillar's editors did was so extraordinary from a journalistic perspective that the secular media chose to focus on the ethics and dangers behind the reporting of the story, rather than on a prominent priest's involvement in a sex scandal in the Catholic Church. That a Catholic news outlet—and not, say, a tabloid or political outlet—was the first media entity to expose a public figure's private scandal in this way is remarkable." Dawn Eden Goldstein has a very thorough investigation of where on earth The Pillar may have gotten the money to buy the cell phone information from the data vendor. Too many people to name, including me, asked if this would have been news if Burrill had used his phone to hook up with women or if The Pillar was only eager to report on gay priests' indiscretions. It's been pointed out that when the editor-in-chief of The Pillar was working at CNA, they didn't seem to care to run a story on a heterosexual abuser at Franciscan University.
Here's my contribution to the media frenzy.
This is an anecdote I can't stop thinking about, every time people talk about the "data vendor," the article and Burrill's resignation.
A few years ago now, I heard of a situation that didn't shock me in the least. I was told that a person who is infamous for bullying in Franciscan University circles hand been caught red handed, trying to join a secret Facebook group through a sock puppet social media account.
The group was a group for LGBTQ Catholic people at Franciscan University. It was specifically for people who identified that way and had those sexual attractions, but who were trying to be faithful to Catholic teaching and just wanted to talk about it, like a support group. And they had made the group secret, for obvious reasons. Franciscan University is not a safe place to be out of the closet. A friend who had to live in those dorms for a few years told me terrible stories about the obscene homophobic slurs that the dorm-mates screamed at them and the way they used to fear for their safety.
The person trying to join the group through a fake account wasn't LGBTQ, at least not to my knowledge. He was, however, known for joining secret groups through sock puppet accounts and taking screenshots of people's private conversations, in order to embarrass people. He even showed some screenshots to people's bosses to try to get them fired now and then. That was his reason for trying to join the Facebook group. He was going to expose gay Franciscan students just because they were gay.
If you're Catholic and straight, you may be surprised at this story. But I promise you, LGBTQ Catholics aren't the least bit surprised. This kind of thing happens to us. It doesn't matter whether we try to be good or not. It doesn't matter whether we try to be chaste and nonthreatening or if we express the correct type of self-loathing. Plenty of our fellow Catholics want to hurt and humiliate us, because they think that in doing so, they purify the Church and glorify God.
The journalistic tactics displayed by The Pillar this week are appalling to me, not because they took down a Monsignor who might well be a sleaze and a hypocrite. It's appalling because if that kind of spying, legal or not, and that type of detraction about somebody's alleged sin is considered meritorious, they're not going to stop at spying on that Monsignor. They're going to use equally underhanded tactics to find out embarrassing things about other people that their target audience loathes. And they're going to play at investigative journalist, to hurt those people. They're going to hurt people who are already victims of a lot of hurt.
That frightens me, and it ought to frighten you.
Image via Pixabay
Mary Pezzulo is the author of Meditations on the Way of the Cross and Stumbling into Grace: How We Meet God in Tiny Works of Mercy.
Steel Magnificat operates almost entirely on tips. To tip the author, visit our donate page.