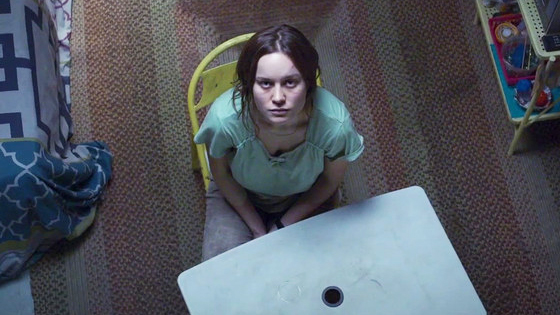 Throwback to the film that made Marvel want to rope Brie Larson into their squad.
Room follows a mother and her five-year-old son who live in a shed little more than a hundred square feet. The story is told from the perspective of the son, Jack, who has lived in "Room" all his life. Jack does not realize that "Ma" was victim to a sexual predator's ploy to trap her in this shed years ago and that there is a whole world outside this prison. "Room" is the only world he has ever known. The story kicks into motion when, after Jack's fifth birthday, "Ma" finally decides that it's time to tell Jack about life outside Room.
There are six or seven different religious readings that come to mind at a first glance. Jack's acceptance of a world beyond his temporal senses could easily be likened to the discovery of God. But to me it makes the most sense to view the outside world as a symbol for mortal living.
Because much of the story follows Ma and Jack after their rescue when they try to reintegrate into society. Life outside Room is hard. There's a lot about this outside world that doesn't make sense to someone who is just learning how to live in it. Why did Ma's parents stop living with each other while she was gone? But divorce and allergies are less foreign to Jack than the psychological deterioration he sees in his mother, whose mental baggage doesn't just evaporate the moment she escapes Room. The years she spent locked up have left stains on her psyche.
Sometimes navigating mortality and all its invisible traps feels overwhelming. A simpler existence, like living in an isolated corner shut out from the world, might even sound tempting from time to time. But a wiser voice within us tells us that this belief is illusory. This thing called life is hard, but it still offers pockets of grace.
The details of Ma's mental recovery are left up the viewer's imagination, likely because again our point-of-view character is a child, but we understand that the cornerstone of her rebound is rooted in the love she has for Jack, and the love he feels for her. They make the world livable for one another.
The conviction to live in the world meaningfully is born out of divinity. One wonders if, as he was sending his son to embark on his mortal ministry, God looked at Jesus one last time and, despite knowing what awaited him, promised, "You're gonna love it."