Alright. We're fresh off of Disney and Alfred Hitchcock on my docket of spotlighted movies. It's time to highlight the more secret corners of the film library.
Robert Ellis Miller's 1968 film "The Heart is a Lonely Hunter" is adapted from Carson McCuller's 1940 novel of the same name. The film follows the deaf-mute John Singer (played by Alan Arkin) who takes up an ad for boarding in the house of the young Margeret "Mick" Kelly. Like everyone else in her community, Mick needs a listening ear, something that the tender-hearted Mr. Singer knows just how to provide. Generously, Mr. Singer extends love and understanding to the broken souls of his community. The doctor who won't tell his estranged daughter that he has a terminal illness–Mr. Singer's there for him. The drifting drunkard who can't hold a job–Mr. Singer's there for him.
Already we see the moral applications of Mr. Singer's actions: he ministers to those in need in a way that can only be described as Christlike. Still, this is only the preamble for the film's study of the need for human kindness.
While Mr. Singer leaves healing in his wake, he is often left in the dust. Forgotten. His own achings unacknowledged. Singer's muteness is a sort of token of his inability to ask for the love he so freely gives to others. There's one particularly striking episode wherein Mick tries to describe to Singer the music that she's listening to, to no success. Mr. Singer can never truly be part of the community he ministers to.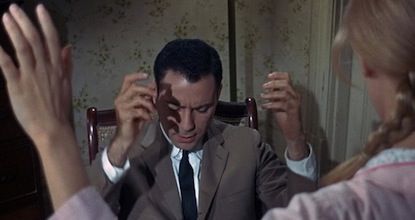 Meanwhile, his network continues to demand his time and attention while his friends continue to put off their dates and chess matches with him. Eventually, his isolation becomes so much that Mr. Singer takes his own life. In doing so, he leaves behind a chain of people who only realized how much they depend on him once he is gone. The film's final scene has Mick laying flowers on his grave months later. Leaning in close to his headstone, she tells Mr. Singer that she loved him.
When Mick weeps over Mr. Singer's grave, gracing him with words of love he never got to hear in life, the movie touches on a sobering truth about connection and ministering. Those who know best how to heal the broken heart know because their own hearts are broken. This was certainly true for Mr. Singer, and it certainly must have been true of the ultimate healer. There's a specific scripture in Luke 9 that comes to mind. Verse 58: "And Jesus said unto him, Foxes have holes, and birds of the air have nests; but the Son of man hath not where to lay his head."
Who among us wouldn't want to feel Christ's love? And who among us would hesitate to let Christ feel our love. Maybe we should seek to return the love we receive. The heart need not be such a lonely hunter.
Warner Bros via "Listal