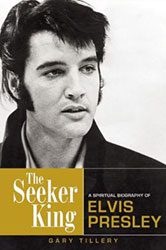 With Elvis Presley's birthday coming up on January 8 (he would have been 79 years old this year), we're featuring a new book on the King's spiritual life in the Patheos Book Club. The Seeker King: A Spiritual Biography of Elvis Presley explores the spiritual search Elvis pursued throughout his life, and the surprising places it took him.
We caught up with biographer Gary Tillery to find out more about what Elvis was searching for and what was most surprising about his research.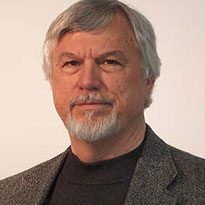 Why did you write this book?
When I started looking into the details of Elvis's spiritual life, much of what I learned surprised and intrigued me. I wanted to share it with others who might feel the same way.
In a nutshell, what is this book about?
The Seeker King takes a fresh look at the life of Elvis, this time from the perspective of his spiritual development.
What is the most fascinating piece of information you learned about Elvis while doing your research?
That he had a "Road to Damascus" moment, which happened in northern Arizona on one of his drives from Memphis to Hollywood.
What message about Elvis do you hope the book conveys?
I'd like readers to come away knowing that he was more inquisitive, and much deeper, than is commonly realized. Just the fact that he read more than a thousand books on metaphysical topics is an eye-opener for most people.
What is your writing process?
It's pretty simple really—read, read, read, read, write, polish, polish, polish, polish. If you mean the actual physical process, I find it difficult to keep to a fixed schedule. So I focus on the project for whatever amount of time I have available, whether that's six hours or eight minutes. Some nights, when I wake up and can't get back to sleep, I'll jump on the computer and work until I get drowsy again.
Were you a big Elvis fan before writing the book?
Not so much. I loved his voice and many of his songs and saw him as charismatic, but the man himself didn't capture my imagination until I began digging into my research.
Did you have a preconceived opinion of Elvis before writing the book, and has your opinion since changed?
Yes, I shared the common image of Elvis as a devout Southern Christian. I now realize that that is only part of the truth. He actually had wide-ranging interests, and was open-minded about various New Age beliefs.
What is your favorite Elvis song?
That's a tough question. It depends on what mood I'm in. But if pressed to the wall I'd pick "All Shook Up" for a rock song and "Farther Along" for a gospel song. … Wait!—my mood changed! "Heartbreak Hotel" and "Peace in the Valley."
What do you think about Elvis sightings and why we still get so many of them?
I'm sure many sightings are the result of jokesters, but I'm also sure that many people believe they actually saw him. Elvis was so charismatic that it's hard for people to let him just slip into history.
You've written spiritual biographies of Elvis, John Lennon and George Harrison. Who's next?
Johnny Rotten. Just kidding. I've already been down a couple of false trails, researching major figures whose stories just wouldn't support a book-length exploration. So I'd like to postpone answering that question until I'm close to being finished with the next manuscript.
Read an excerpt from The Seeker King at the Patheos Book Club here.
Watch a Video Q&A with Author Gary Tillery about Elvis' spirituality below!