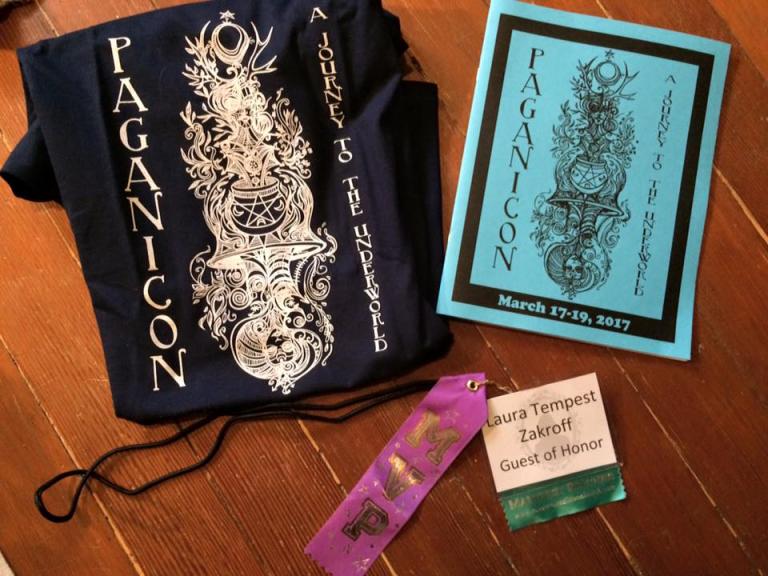 A few blog posts back, I talked about my lack of confidence in the idea of covens – in a historical sense. But I did express my belief in the convening of witches to come together, share ideas and concepts, gossip, tricks, and the usual – then everyone went back to their respective corners.
And I think it's even more important right now – for us to gather together despite different paths and talk.
Hence why you may have found me at one or more of 3 different Pword conventions happening over the last 4 weeks: PantheaCon, ConVocation, and Paganicon. If you look at the first two links, you'll see a round-up of experiences – but I've been a bit delinquent about recapping Paganicon. Not for any nefarious reason, though I was tempted to just repost the link to Jason Mankey's recap. Because he took a lot more photos than I managed to, especially of me! LOL!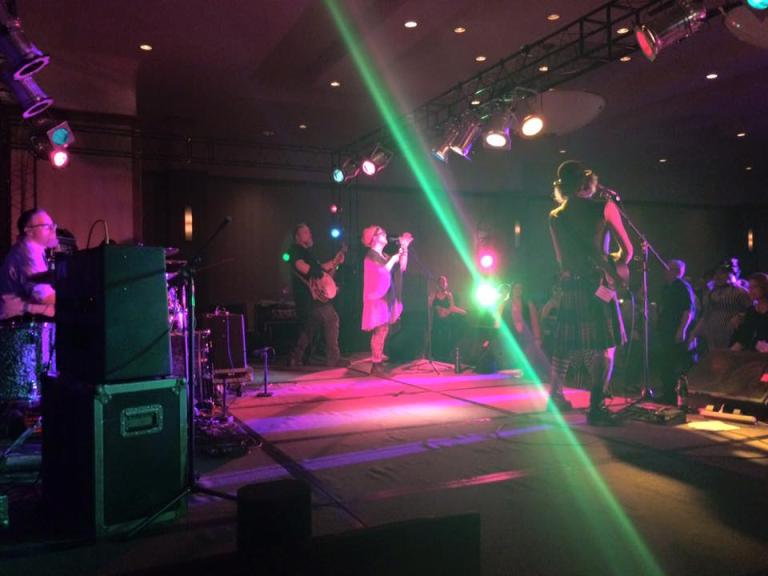 I really adore Paganicon – it's a great event all around. I highly recommend it – especially if you're looking for a good size indoor convention that's not too big or expensive to attend. The people who run it are on top of things, the art show is high quality, the programming is extensive, progressive, and diverse, and folks are just so darn nice! (And I'm not just talking about the Canadians trying to lure me away with the temptation of free healthcare and toques!) And they also hired this really great band to perform at the ball…
I have to give mad props to Becky Munson for putting together some amazing programming (as well as all of those presenting it), especially for her direct approach for tackling some difficult issues. I noticed it last year (my first year), and this year carried on the same level of integrity and introspection – with an even smoother schedule/timetable.
I believe it's incredibly important, regardless of what path or tradition we follow, to be aware of concerns and issues facing us as a community. Sure, I'm all about playing and having fun – but the other part of that reality requires us to be aware, proactive, and flexible to change. Otherwise we're just dressing up and playing pretend.
To semi-quote a friend, "there needs to be more to this than tits and fairy wings."
I already had posted here in advance of what I offered – and later gave some insights about cookies and authenticity afterwards related to what I presented. And I hoped that I got some folks both thinking and moving. That seems to be 2 things I'm called to do: to get people thinking/seeing in new ways, and to get other folks out of their heads and into their bodies. #geminiwin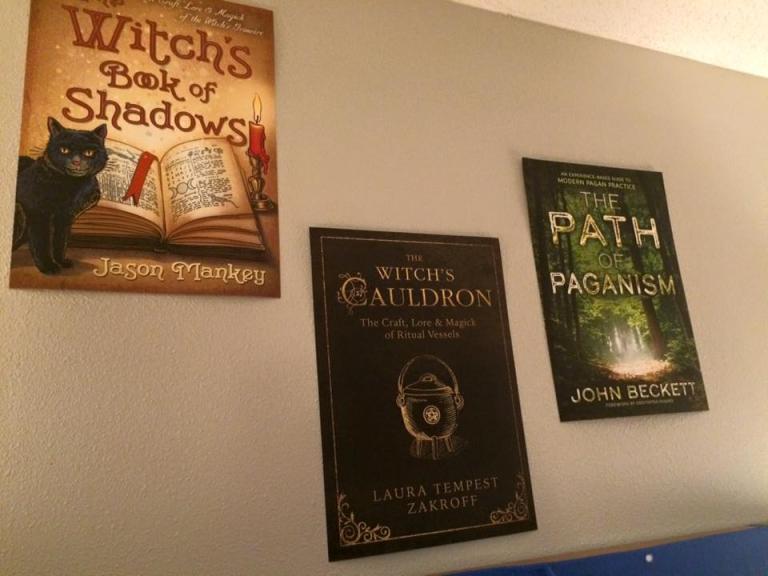 It was also a bit of a fascinating experience for me to be an official "Guest of Honor." It's a role I have done for years in the dance community, as a headlining performer and instructor. So it's not that new of a concept, but it is a largely very different group of folks. (Yes, I know there's plenty of Pagan dancers of varying degrees too, yas yas). So it was a bit different experience for me this time around. With one more month to go before my book is released, I find either people already know who I am from either this blog, my art, dance, etc – or they have no idea who I am (yet!). So there's an interesting balance between being recognized and being able to be invisible. So that could change.
Or not. I have had plenty of people in the dance community talk about me directly to my face, without realizing it. Even more fun when they're holding a copy of one of my instructional DVDs or business cards. I suppose you can blame it on the Clark Kent effect when I wear my glasses…but that's not a common thing at events. I do pretty much look like my photos.
Anyway, that's mainly some of my processing ramble. I had a really wonderful time – I got to perform with Wendy Rule to her song "Black Snake" on Friday night – that was awesome. Then I somehow became the Gatekeeper (Door Master) at Jason Mankey and Dodie's Dion Fortune Ritual – which was a fascinating experience. (Of course a devotee of Hekate ends up being the person at the doorway.) I got to meet some really wonderful people – the folks from The Priestesses, fellow Patheos Bloggers, Canadians, other artists and writers. The live band at the ball was extremely well-received, which makes me happy. I was on a morning panel discussing the Underworld and "shadow work." (I may have been the comic relief for that one, I certainly felt like the contrary random factor lol).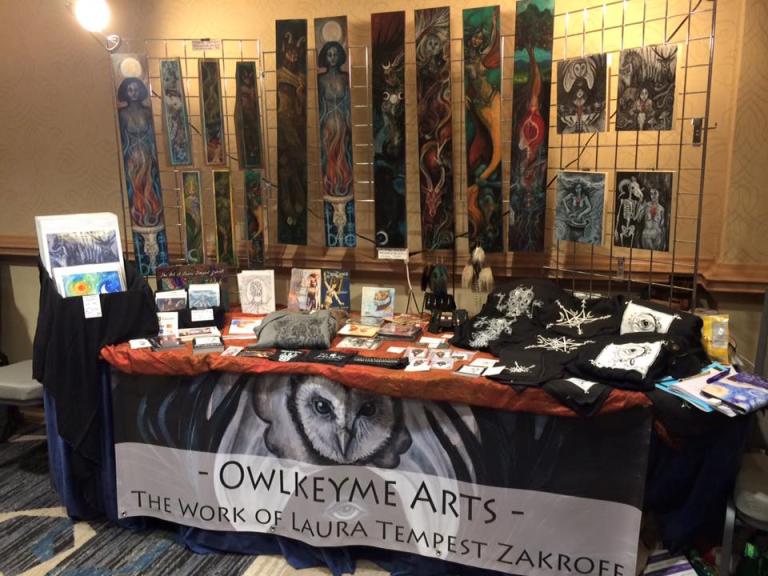 I talked about my art, a lot. And sold a lot of it at my booth (which is awesome because I like food, and so does Nathan and the cats). Oh! And my artwork in the show won "best representation of theme" – and I was awarded a ribbon that says "MVP." We decided it meant "Most Valuable Pword." Don't worry, I won't let it get to my head.
But yes, to wrap this post up somewhat on topic, while it may seem contrary for some for a bunch of Pwords to gather at a hotel instead out of the woods….it really gives us the chance to connect to each other without a lot of other distractions. To be able to sit down, listen, experiment, share, and move. Though in the end, it doesn't matter WHERE we do it, as long as we DO it. Every voice is important, but you have to show up to make it heard – and to listen.