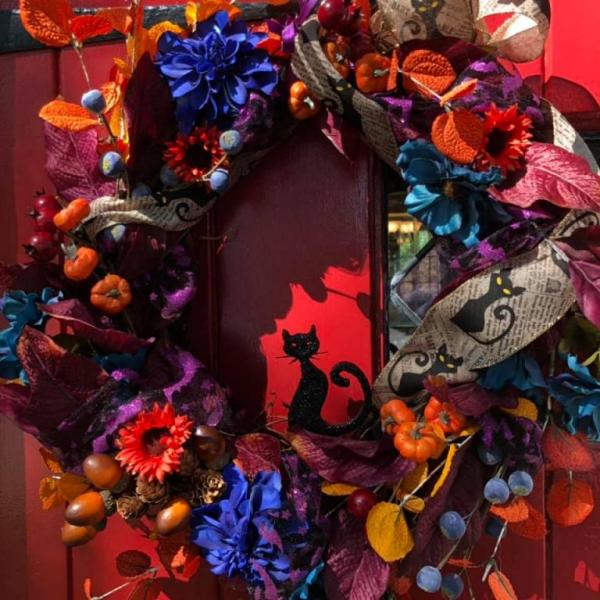 Ah, here we are in October, and I really want to say welcome to the new Witches! It's been a while since I've done a video – I've been traveling so much and despite me thinking that maybe I'll film on location, that never really happens. But now that I'm home and re-situated, I'm getting back on track!
This new video isn't a "6 Minutes of Witchcraft" – instead I touch base a little bit, and then cover several things that have been on my mind. I've seen a lot of negativity in my social media feed – and while that's not usual (nor was it directed at me), it gave me some feels. Especially now with everything going on in the world, I feel a little more kindness, understanding, and (gasp) self-reflection is the prescription needed to balance things out.
I think it's vital that we focus on be welcoming to newcomers, remember where we ourselves have come from, and also have a bit of fun in the process.
Warning: I do use some colorful language in this video, so if there are delicate ears nearby – well, you have been warned.
And since I need to get this post to 300 words, I figured this is also a great time to talk about some upcoming events I'll be at. First up on October 26th, I will be the co-Master of Ceremony with fellow Witch and author Christoper Penczak at The Witches' Almanac Magickal Masquerade Ball in Rehoboth, MA. There is a special VIP hour that features me, Christopher, Harold Roth (author of The Witching Herbs) and Lisa Marie Basile (author of Light Magic for Dark Times) – as well as a wonderful swag bag, special drinks, and more. Then for the rest of the evening, there's live music with Frenchy & The Punk and The Mechanist & The Star Goddess, a lighted labyrinth, readers, vendors, raffle/silent auction, and so much more!
I think there's just a couple VIP tickets left, and general admission is more than halfway sold out. All of the info can be found here: http://witchesball.org/