First I get an email from Julie Davis wondering if I am going to rise to her reading challenge.
I wanted to say "no" because I found her list daunting.

But then I thought, "hey, wait, I shouldn't be intimidated! I actually just re-read The Brothers Karamazov, last year, in this terrific translation!
And I'm actually, slowly, reading Saint Francis de Sales' Introduction to the Devout Life, this year.
And last week I began this marvelous, beautifully wrought translation (Maria Boulding, OSB) of Saint Augustine's Confessions, which I am loving so much I bought it in paperback and for my ipad — even though I dislike reading on an ipad — because it's just that good.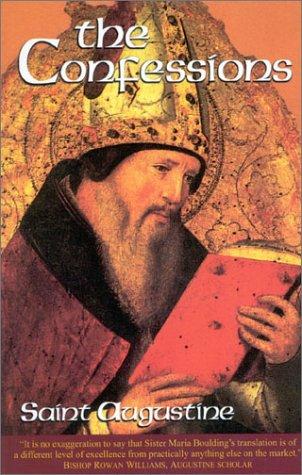 Before I could think much more about it, though, Brandon Vogt — who also seems to be much better at time-management-that-includes-reading than I am send over his Top 15 Favorite Books of 2011, and I found that I had read eight of those books and they all would rank very high on my list, if I were to bother making a list!
So, what did I read this year, and love, in no particular order? And can I give you a succinct ten-word review of each? Now, that's a challenge that might even impress Julie!
So here are the books and I read and loved in 2011 — in no particular order — reviewed in ten words or less:
Holy Women by Pope Benedict XVI (A glimpse into how versatile is God's love!)
Flannery O' Connor; Spiritual Writings edited by Robert Ellsberg (Into the depths with Flannery's Funhouse Mirror!)
Catholicism by Robert Barron (You say you want a revolution? Well, you know…)
First and Forgotten: Christian Rock's Neglected Pioneers edited by Jerry Wilson (Knew nothing about Christian Alternative Music: fascinating and unsung!)
Shirt of Flame; A Year with St. Therese by Heather King (King is a wholehearted rebuttal to Anne Rice's queasiness)
Between Heaven and Mirth by James Martin (I laughed, then prayed)
The Duty of Delight; The Diaries of Dorothy Day edited by Robert Ellsberg (Heal my complacency, O Lord, but not just yet!)
How the Catholic Church Built Western Civilization by Thomas E. Woods (Started it, was loving it; it got buried. Will dig it out!)
Great Teachers by Pope Benedict XVI (Who knew these old men could be so accessible?)
Jesus and the Jewish Roots of the Eucharist (If it's just a symbol, to hell with it. Go deeper!)
Catherine of Siena by Sigrid Undset (Made this Benedictine wonder if she should be a Dominican!)
The Church and New Media by Brandon Vogt (The Real Hope and Change!)
The Word of the Lord: Verbum Domini by Pope Benedict XVI (Steeped in Scripture is our Church and our Pontiff)
Youcat (Smart, fun and uncompromising Catholic exposition for youth)
The Problem of Pain by C.S. Lewis (One of those books…)
Stages on the Road by Sigrid Undset (Read it to write the foreward; then again to learn to write)
The Man of the Beatitudes: Pier Giorgio Frassati (Passionate faith lived with sanity and sense!)
After America: Get Ready for Armageddon by Mark Steyn (Suited my fatalism too well, not a comedy!)
What's sad is all the books that are piled around me, waiting to be read. I have some great titles here, and a few you'd have thought I'd have read, already, like Jesus of Nazareth, Volume II.
Why haven't I read those edifying and excellent books, you ask?
Because when Mama's brain is fried, she turns to Terry Pratchett, Wodehouse, Georgette Heyer, Chesterton and good old Harper Lee. And apparently my brain was fried for the better part of the year, because most nights I tumbled into bed clutching a book I'd already read at least twice.
Sometimes you just need the company of old friends.