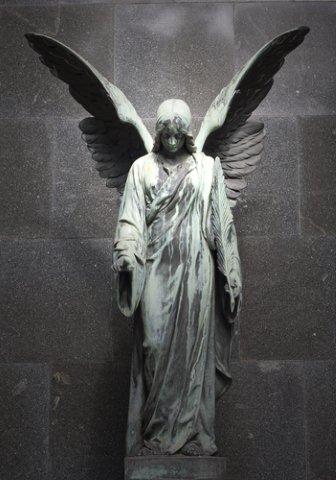 Given the social media jeers of his adolescent son, and Assad's assertion that President Obama "is weak", it sure does look like Syria is trying to taunt Obama into blowing things up, over there.
That alone should make everyone pull back from declaring "bombs-away."
A few days ago I wondered whether Obama — who last year recklessly pronounced the use of deadly chemichals ae "red line" to which America would respond with great vengeance and furious anger — was in a similar position to King Herod. Herod, recall, promised the first-century twerkgirl Salome up to half his kingdom and then — when she asked for the head of John the Baptist on a platter — ordered the ugly deed, in order to save face. His pride, and concern for his standing after uttering so reckless a promise, forced his hand.
I'm glad the president is now going to make a case before Congress. Or, perhaps he's not going to make a case — so far he really hasn't — and just let them all preen for the cameras for a little while. We know he hates the Congress and very likely resents having to include them at all, but politically, it's the cunning and self-protective move; if Congress says "yea" (and I expect they will) there is shared responsibility and if we don't, Obama can be absolved of any responsibility either way. David Axelrod's snide, immature and partisan tweet over the weekend made it clear that the move was more politically than constitutionally calculated.
Do we know for sure who used the chemicals? For sure? It's difficult to know anything anymore, when we discover that the terrible picture we looked at, thinking it was Syria 2012, was actually picture from Iraq, 2003. And that image was reported to be John Kerry's justification for airstrikes. There are true images, to be sure. That they weren't used doesn't make me feel better about the job anyone is doing.
Colin Powell went to the UN with a lot more intel than a misdated picture, and it proved to be bad intel. Or, who knows? Maybe those rumers that the chemical WMD were shipped to Syria were true, after all. Are we going to strike Syria, and enter into their civil war, when there is no pressing American interest to do so and if getting involved will possibly invite retaliations we dare not think of in our own cities? We don't even know what this is about, we do not have a full picture of what's relevant to the region. All we know is there was a pronounced red line. And now there must be…something.
When I read that we weren't even looking at accurate images coming from Syria, I must admit to getting chills. We don't know what's real, anymore, and if the Secretary of State is using bad images, that's bad enough; if he doesn't even know he's using them, that's even worse, because it suggests a level of systemic incompetence that is terrifying to contemplate. It feels like no one actually has a good handle on any of our steering mechanisms, anywhere — like gyres are widening and centers are not holding. And what rough beast is slouching forward while our wheels are spinning?
But back to my original question: is the president being publicly goaded into attacking, by Assad? And if so, to what purpose? If "precise" US bombs are flying in Syria, does it give cover to Assad and "justify" a destructive responsive action? How big is this damned thing going to get? If we learned nothing from Iraq, we should have learned that strategies and tactics in the twenty-first century are not what they were in the twentieth; predictability has diminished, particularly in that region, and I'm not sure how many war historians and tacticians even get a full and thoughtful hearing in Obama's very protective, very insulated, very politicized White House.
I do not pretend to know what the answer is, but that's why its so important that we be able to trust our government (and the press) when dire situations arise. And therein lies the problem: I trust and admire not a single person currently in leadership, and the press has destroyed its own credibility in service to itself. That leaves one feeling tetherless and insecure in these circumstances.
Furthermore, I suspect if Obama had not created his "red line" last year, the world would have heard of a chemical strike in Syria and done what the world does about most terrible stories, anymore — returned to their iPhones and waited for the next buzzfeed list to come their way, so they can chuckle and send it around, and then check their email to see what article about listiciles someone else has sent them. Because that's what we all do.
Go or no go on Syria, we are in terrible trouble; our "wheels are turning but we're upside down." But one thing in Obama's favor is that most people aren't even paying attention.
Let us pray for the President and the Congress as this proceeds. Let us pray that their angels have some influence over them. Let us join in the Pope's call for prayer and fasting on this issue, which has so many befogged questions attached to it and needs wisdom. And perhaps a serious dose of humility to tame so many egos.
http://www.youtube.com/watch?v=-bdr4mVaudg
UPDATE I: Please don't tell me this is serious
UPDATE II: There is a plan?. Who to believe, who to believe…congratulations, press; congratulations, government. Your credibility is so damaged that it's all just words at this point.
And, good news! We're not going in alone! We just aren't allowed to know who is with us!