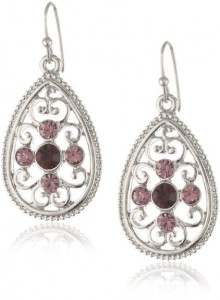 I know, it's Wednesday, so this really is "last minute", although if you have Amazon Prime and the weather holds you might be able to do some of this online, if not, you may well be able to find some of these things in your local drugstore — you have to go there to get the candy, anyway — or a local bookstore. The earrings above are inexpensive and pretty (I have them, and love them) and none of these ideas are costly. My husband and I don't "celebrate" the day, but sometimes a small little gift is nice, and any of these recommendations would qualify.
Nothing says Valentine's Day like roses, but the prices are so ridiculous for the real things, why not consider rose-scented products, instead, especially if someone (like me) has been complaining about dry skin over this awful winter?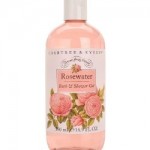 I've been using this stuff in the shower for the past 2-3 weeks and it has made a huge difference both in how my skin looks and feels, and also in my mood. Turns out, I like smelling like roses — who knew? I follow up with Taylor of London's rose-scented talcum powder and it makes my whole world smell pretty! The English certainly know how to do roses in their beauty products!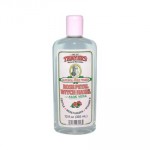 For my face, I follow washing with Thayer's incredibly great toner, made with rose petals and aloe. It smells great, drives the puffy eyes away, and it's like giving my skin a blast of spring. I'm taken to putting some in a small atomizer to just spritz on my face over the course of a day. Instant pick-me-up!
For a moisturizer, I still love my Pond's dry skin cream in the day but for nighttime, I have taken to using Bel Essence All-Natural Anti-Wrinkle Treatment. I'm not kidding when I say my skin looks better than it has ever, in my whole life. This combo of rose toner and good moisturizers has dealt a KO punch to my blotchy, open-pored, Irish skin. I'm no longer ruddy, and I look younger to boot.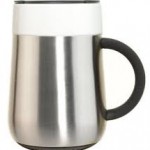 If your sweetie likes his hot beverages to remain hot, go for this Thermo Ceramic Desk Mug. My husband gave it to me for Christmas, and I love it. No longer do I life coffee to my lips while working only to find it gone cold, and the ceramic lip keeps it from feeling like I'm drinking out of a travel mug, all day. If a coffee mug seems unromantic, fill it with chocolate kisses for presentation!
And of course, books always make great gifts!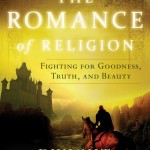 First up: If you and your sweetheart are bookish, and interested in religion (and there is a good chance that that's so, if you're reading me) I recommend a book with Romance in its title, Father Dwight Longenecker's new one, entitled The Romance of Religion.
Here's what I wrote about it, when I read it:
Longenecker invites the reader to gather shield and buckler and ride off with him to discover the romance within the great counter-cultural quest that is Christianity — a continual fight for life, love and truth set amid the tilted windmills of modern ideologies, trends and entertainments. In an era of dark anti-heroes like Dexter Morgan and Walter White, Longenecker — with wit, literary insight, and a deceptively deft hand — makes the case for old-school, faith-informed heroism, where the way to victory runs counter to the world's understanding and the depths of our wounds are remarkable not for their power to deter, but for the guiding lights they emit as we move forward. The Romance of Religion brings together magic and superheroes and idols and villains and even the strong, remarkable women without which no great adventure is complete.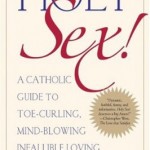 Also, keeping with the books for a minute, two more that might be of specific interest to your Valentine's Day sweetie: Dr. Gregory Popčak's classic, Holy Sex!: A Catholic Guide to Toe-Curling, Mind-Blowing, Infallible Loving. It is indeed something special*. It is everything the world doesn't get about Catholic teaching on sex, but it's funny, warm and — as everyone I have ever talked to about it has said, "just the best". That's because it is a most human, and honest and helpful sort of guidebook.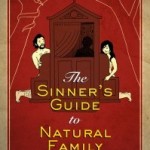 Another human, honest, helpful and funny book on Catholic sex is Simcha Fisher's best-selling (and now in hardcover) The Sinner's Guide to Natural Family Planning. I know what you're thinking: "Anchoress, I am not sure we want to spend our Valentine's Night thinking about mucus." I don't blame you, but trust me, while you're reading important and interesting stuff, you'll be laughing your head off and intimate laughter in pursuit of a common goal is a powerfully romantic thing. Quite appropriate, then.
Perhaps less obviously romantic — okay, it's not romantic at all, but Instapundit linked to it! (thank you, Glenn!) my collection of new and previously-published essays might make someone laugh or cry. Or both.
*Edited due to inaccurate quote via my bad memory.