… A little late for the Fourth of July, but hey, since I'm still burning through my cache of bootleg fireworks and bathtub gin… Behold! Patriotic art that should never be.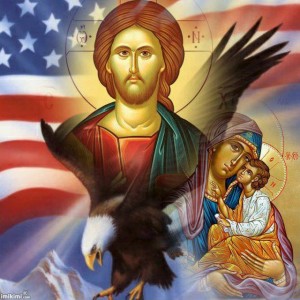 And He will raaaiiiissse you up on eagles' wiiiinnggsssss.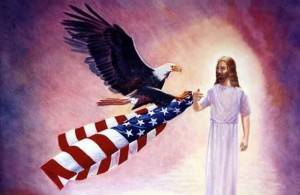 Click here for a glorious gallery of truck stop religious art. The author of the post calls it blasphemy. I wouldn't go that far. But then again, I am an avid collector of kitsch. Awkward, a little. Intentionally blasphemous, no. Totally hifreakinlarious, yes.