… I invite all readers to participate in a day of prayer & fasting on September 7th.
Pope Francis has called upon all the faithful worldwide to join in a day of prayer and fasting of September 7 for peace in the Middle East, and especially in Syria.

At his Angelus audience on Sunday, September 1, the Pope announced his plans for the day of prayer, to be held on "the vigil of the birth of Mary, Queen of Peace." He called all Catholics to join in the prayer and fasting.

the Pope announced, the day of prayer will conclude with a vigil in St. Peter's Square, from 7 pm until midnight, praying for peace. He asked local dioceses to arrange similar gatherings. "Humanity needs to see these gestures of peace and to hear words of hope and peace!" the Pope said.

"All men and women of good will are bound by the task of pursuing peace," the Pope said in his powerful statement to his midday audience. He said that he is troubled by conflicts all around the world, "but in these days my heart is deeply wounded in particular by what is happening in Syria and anguished by the dramatic developments which are looming."
Continue here for the full text of the Pope's Angelus appeal for peace
.
Is your Diocese or parish planning a special vigil in observance of the Pope's appeal?
***
Mary, Queen of Peace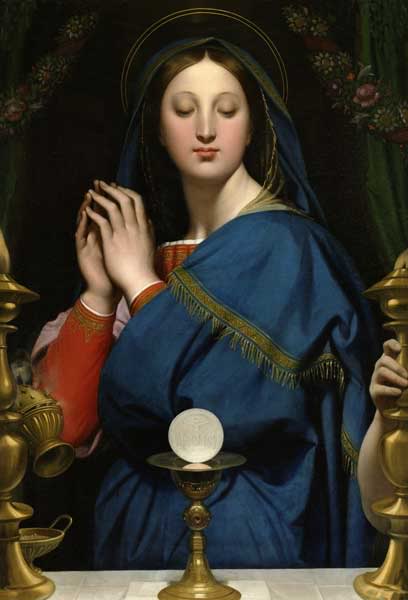 O Loving God, your Son, Jesus Christ, came into the world to do your Will and leave us His Peace. Through the intercession and example of our Blessed Mother Mary, Queen of Peace, grant us the wisdom and humility to reflect that peace to the world. Inspire our thoughts, words and deeds to bear witness to your presence in our hearts. May your Holy Spirit fill us with every grace and blessing so that we may pursue what leads to peace for all humanity. Amen +