… Here's something a little different.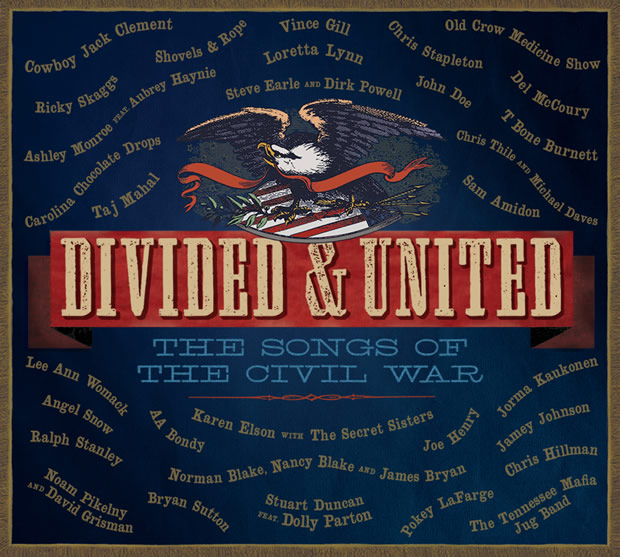 Divided and United, out from ATO Records on November 5, is a collection of thirty-two Civil War–era compositions performed by contemporary country and bluegrass musicians who span generations—from Ralph Stanley and Dolly Parton to Jamey Johnson and Shovels & Rope. Encompassing everything from anthems to dirges, Union and Confederate, the album makes the case that while many years have passed since the war's end, the songs of the era are as resonant as ever.
Click here to listen to whole album.