… Nuns are real life superheroes. If you take a woman and enhance her good virtues, give her the supernatural power of devotion and faith, then throw a cape on her, you got yourself a nun.
Maybe that's why our gaze tends to be naturally drawn to them and their ability to inspire simply by appearance.
Nuns from the Dominican Monastery of Our Lady of the Rosary in Summit, NJ were featured in the New York Times this past September. The photos by Toni Greaves, from her book Radical Love, give us an intimate look into their cloistered lives.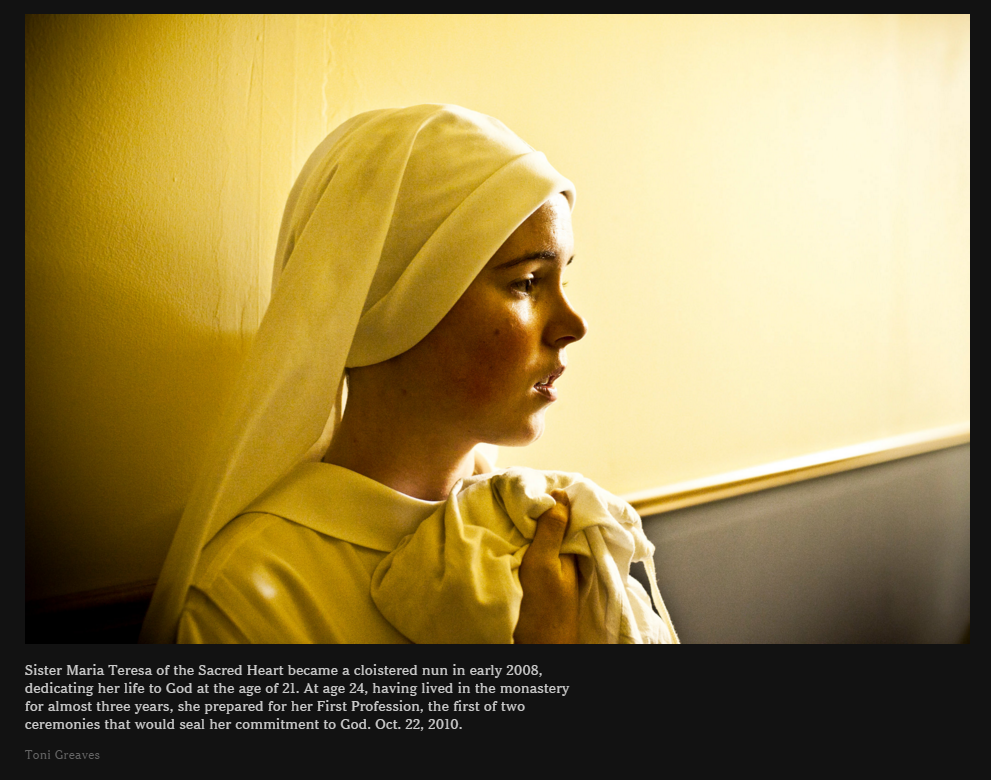 Be sure to click through the whole gallery of 19 images.
And in other Nun Gazing related news; Chicago nun wins "Chopped", and these Wisconsin nuns have been praying nonstop since 1878. 1878.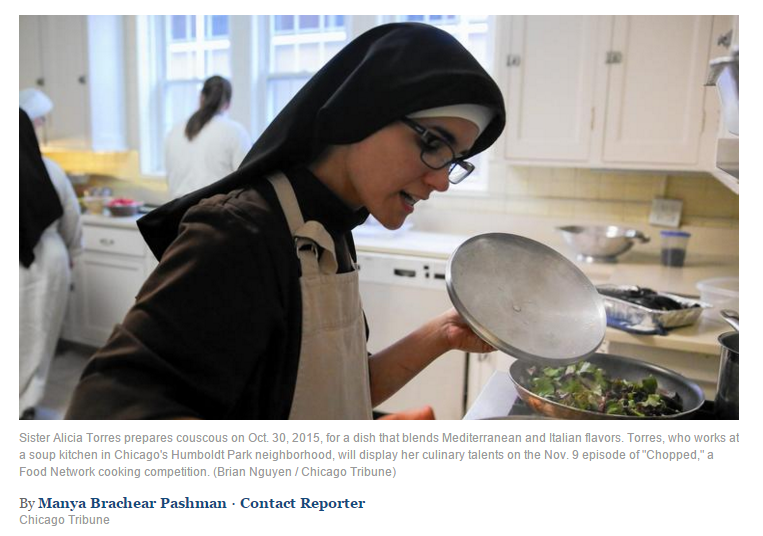 See. Superheroes.