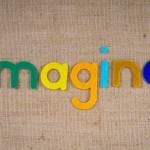 When I was a pastor, I remember having conversations about how hypocritical church people were. We would always laugh it off is some way, but it is not as funny anymore. When I look around at my world, the people I see that show the least compassion, the people that are okay with violence as a long as it's against the others, the people that fail to keep the great commandments to love, and the people that often fail to care for the least of these are those very same Christians. Politics trumps spirituality, so to speak and just like others such as Gandhi have noticed, Christ is worth following, but His followers sometimes make it unbearable.
When I was attending church regularly, I was systematically taught to be afraid of certain things. Atheists, new age, homosexuals and pretty much people of all other religions were just some of what I was supposed to "careful" around because they might influence me or lead me astray. When fear is inbred into a religion, it becomes quite easy to condone shunning, shaming and even violence in some cases. Christians condemn Muslims extremist, but then claim the Bible to be inerrant while it promotes the same things and worse.
My testimony is that over the past few years as I have refused to sponsor any narrow, specific view of the truth, my world has opened to so many beautiful people. One of the most beautiful friends I have claims to be an atheist. I just met someone the other day that calls herself a witch. I have many mystical and contemplative friends that all believe something different and they are beautiful, loving people. Most likely all of us are wrong to some extent, so why try to wrangle everyone into our narrow view, so much that we allow all kinds of ugliness.
I want us to reimagine everything that has to do with religion. After all, religion is man-made. We have always claimed it was God-given, but the balance of history should show that we were wrong about that. On that great and glorious day when we truly re-imagine how we understand the Divine and how we interact with each other, I just hope we consider these things:
No allowance for hatred
No allowance for discrimination (of any kind)
No acceptance of violence
No hierarchy (no paid pastors or priests, minimal organization)
No belief statements or creeds
Politics are never the answer and empire cannot save us
War, fighting and violence never solve prolems
Love and compassion are the guiding principles
Learn to listen
I have committed that until we have a system like that, I am not joining the system. I will peacefully speak against anything that is not love and endeavor to live my life in a way that is authentic and present. I will be the person I want the world to become.
Be at Peace,
Karl
Karl Forehand is a former pastor, podcaster, and award-winning author. His books include Apparent Faith: What Fatherhood Taught Me About the Father's Heart and the soon-to-be released Tea Shop. He is the creator of The Desert Sanctuary and Too Many Podcasters podcasts. He is married to his wife Laura of 32 years and has one dog named Winston. His three children are grown and are beginning to multiply!