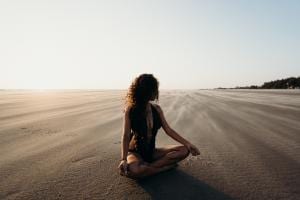 Being Where I Am
By Karl Forehand
I no longer want to be one
Who feels at home in the past
I don't think I will thrive there
I don't think it will last.
I no longer want to be one
Who takes my trips up ahead
I don't think I would thrive there
I don't think it's my stead
I now want to live in presence
To mostly just know how
To be where I can truly be
To be where I am right now
Karl Forehand is a former pastor, podcaster, and award-winning author. His books include Apparent Faith: What Fatherhood Taught Me About the Father's Heart and the soon-to-be released Tea Shop. He is the creator of The Desert Sanctuary and Too Many Podcasters podcasts. He is married to his wife Laura of 32 years and has one dog named Winston. His three children are grown and are beginning to multiply!