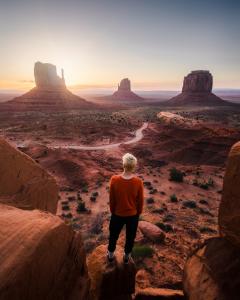 Some of my old evangelical friends still talk to me occasionally online hoping they can save me.  They think because I have adopted a different way of being, that I am dangerously about to fall off some kind of theological cliff or slide down some slippery slope.  Most of them have probably already given up on me because I don't believe like them and they have literally shaken the dust off their sandals and moved on.
To me the story goes something like this.  Throughout human history we have been trying to understand God.  We also have been searching for understanding of our human condition and the way we interact with the world.  At various times in history, men and women have decided they have reached a reasonable understanding of these things – so, they stopped searching, wrote a doctrinal statement, and started recruiting followers.
It still happens to lesser degrees often, but about every 500 years, there are major shifts.  Something is most likely going on now where large numbers of people are deconstructing, leaving organized religion, and searching for new beliefs and new ways of being.  This is not necessarily a bad thing.  I see it more as an evolution, rather than a recession.
The temptation is to find a new set of dogma or new understanding so that we can draw a circle around it and once again say, "This is it!"  With that mindset, we will eventually be back in the same boat, defending our beliefs, recruiting members, and battling those that disagree.
My preference is to keep wandering and wondering.
For the past few years, I have been tearing down walls that don't seem to serve my well-being and humanity.  People warn that I won't have anything left if I keep deconstructing, but what I am uncovering in the rubble is something better—something beautiful.  It is more authentic and mystical and useful for my journey.   This way of discovery doesn't necessarily align me with the ancient, but it reveals the present and my authentic self and my true way of being and becoming.
This is the path forward for me.  A less worn path that finds me asking the questions of my soul like, "What is that over there?" and, "What if I'm wrong?" and, "Yes, and…" and even "What don't I know."  It is an evolutionary journey of discovery not to develop a new theology, but to find what is real and also find the authentic me.
I often say, "Be where you are and be who you are," because it keeps me focused on the essentials – presence and authenticity.  But, even in this authentic journey, I'm not really trying to arrive at a destination as much as I am continuing on a journey of being and becoming.
I'm sorry that my friends and concerned adversaries will be disappointed they couldn't reign me into their version of salvation or their view of how things should be defined.  I can't change them either and I'll have to wait until they are open to having their own discoveries instead of recruiting for the ways of the past.
Obviously, we are fighting a battle against human nature that wants to make things more concrete and teachable; but, in the process we are losing our authenticity and repeating mistakes of the past.
My aim is to move forward on the journey – wandering and wondering – being and becoming – authentic and present – I call it the Being Journey.
You will have your own journey, in the desert, but you will also find others on similar paths.  Greet them and avoid the temptation to alter their paths because you may see them later down the road.
Be where you are, be who you are, be at peace!
Karl Forehand
Karl Forehand is a former pastor, podcaster, and award-winning author. His books include Apparent Faith: What Fatherhood Taught Me About the Father's Heart and the soon-to-be released Tea Shop. He is the creator of The Desert Sanctuary and Too Many Podcasters podcasts. He is married to his wife Laura of 32 years and has one dog named Winston. His three children are grown and are beginning to multiply!