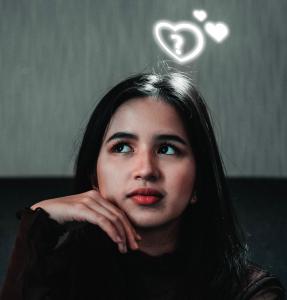 Photo by Jonathan Andrew from PexelsThe natural reaction when someone deters from the prescribed path you have imagined for them is to become dismissive or try to attach a label to them so it make sense. I do it — we all do it — I did it yesterday watching football. Typical assignments for those in deconstruction are "they're on a slippery slope, they hate the church, they just don't get it, they just need Jesus, they must have some sin in their life, etc."
My deconstruction started because I kept asking questions (something Jesus did) and like an old sweater, it just continued to unravel. I now consider it to be an evolution and I am focused on discovery and growth and healing and not on preserving anything from the past.
As briefly as a I can — here are the top reasons I had to keep going with my deconstruction and evolution.
The idol of biblical literalism was wasting my time
Years after events happened in biblical times, people recorded them. Even after Jesus death, it took 40-50 years for them to record his life (something he didn't ask them to do). Then 300 years later, a Roman emperor re-united Christianity with the Empire and sparked the need to compile a holy book. It's possibly, like Lewis Black implies, that the Old Testament (the Hebrew Scriptures) isn't even our book. To make a long story short, I spent most of my time defending the Bible from people who generally had questions. Like Paul, I think it's useful (Sermon on the Mount, Fruit of the Spirit, teachings on love, etc.), but it's just an inspired book written by men.
The toxic doctrine of eternal conscious torment
When I watched the Sophia scene in the movie, The Shack, I could no longer hang on to this doctrine invented by the church. It doesn't even work for raising children — only a psychopath would torture anyone for 5 minutes, much less forever. It's simply a fear tactic that helps push forward the other agendas of religion. The typical Christian will say, "But if you don't believe in Hell (eternal conscious torment), then the rest of it doesn't make any sense. Exactly, because we've built our religions and and spiritualities on the wrong thing.
Read What My Granddaughter Taught Me About Hell
The toxic doctrine of penal substitutionary atonement
Paul's doctrine of penal substitutionary atonement begins with the wrong assumption (original sin). The Genesis story begins with original blessing. To make a long story short, if we are originally good, then we just need to remember who we really are. The death of Jesus was inevitable because he was good and challenged the empire, but the only thing it put an end to were the human inventions like scapegoating and the need for anything that "redeems" us from ourselves. His life should have taught us to become more enlightened, but many times we use it to be more retributive.
The Church generally doesn't heal our trauma
Let's see if I can make this concise. People with trauma and woundedness are drawn to religion because it promises to make space for them and help them heal. But, generally it doesn't. Churches and other religious organizations spend most of their time and money putting on the show, paying their leaders and maintaining the facility. Because they don't have time for our grief, they often cause more trauma. It's a cycle that continues. I know everyone that lives inside organized religion think they have found an exception, but I challenge them to step outside it for a year and see what they discover. If they can't imagine not going to "church" or whatever for a year, ask "Why?"
See this Why Churches Generally Don't Heal Our Trauma for more details.
The denial of the self and the Kingdom within
Jesus said something pretty simple, "The Kingdom of God / Heaven is within you." Aside from this statement almost everything about organized religion pointed me outward away from this reality and taught me to ignore my body, my emotions, and my trauma. I found true healing from my trauma by focusing inward. I am becoming more of what I have always been by being still and taking the role of observer. So many good things have happened since I ignore the traditional wisdom of organized religion and listened to the mystics. I now trust myself and I cannot be conned into supporting someone else's man made system — I know who am because I can be where I am.
See this Becoming What We Are for more discussion.
The ineffectiveness and lack of applicability of organized religion
I'm releasing a book this year called "Out Into the Desert" where Laura and I discuss our assessment of organized religion, our experience in ministry, and our current approach to thriving outside it. In short, organized religion doesn't solve the problems it promises to solve and it creates unnecessary trauma for many. In today's world, it's almost totally unnecessary. Everything we do inside walls, we can do outside. The printing press brought about reformation – the internet may facilitate a natural death of organized religion. I know people love the church but it's always that way with idols.
See this The Natural Death of Organized Religion for more discussion.
The continued dedication to systemic racism by many
My origin story is from the Southern Baptist Convention (SBC). This group organized in 1845 because they disagreed with the anti-slavery sentiments of their Northern counterparts. Systemic racism has been adequately defined by others, but this denomination routinely resists all opportunities to support helpful conversations or progress in racial endeavors. Their seminary presidents seem determined to preserve the past at the expense of people of color, queer people and especially women. Other denominations have varying degrees of this illness. I thought it necessary to think for myself outside any group.
See Christianity is Not Under Attack for more discussion.
The over focus on things like guns, war, power, politics and nationalism
It's easy to point the finger at Evangelical Christianity. The easiest way to lose a friend in that tradition is just to try to discuss the 2nd amendment. It's more than an idol to most in those circles. Add to that American Nationalism, the commitment to violence and war, the need for political power and it's just literally a hot mess. But progressive politics and the need for power is not without issue. A couple of years ago, I heard the Battle Hymn of the Republic (war anthem) sung to rousing applause in a very progressive church. These idols of guns, war, power, politics and nationalism are things that I had to examine deeply and challenge my long-held assumptions. I had to evolve.
See Never Forget, Violence is not the Answer for more discussion.
The otherizing of almost everything is not in the spirit of Christ
"Common Enemy Intimacy is counterfeit connection and the opposite of true belonging. If the bond we share with others is simply that we hate the same people, the intimacy we experience is often intense, immediately gratifying, and an easy way to discharge outrage and pain. It is not, however, fuel for real connection." ~Brené Brown, Braving the Wilderness
The most common defense of the local church is that we need it for connection and community. But as Brown articulates, if we are simply uniting over who we collectively hate (such as the Communists, other political parties, other denominations, the sinners or even the Devil), then it is counterfeit connection at best. As she states, it may be immediately gratifying and help us temporarily get rid of our pain, but ultimately it's not the real thing. Americans, Christians, political parties and other groups are all guilty of this diversion that keeps us from the genuine. I had to deconstruct all of this and see my views in the singular before evaluating whether they are true without the influence of uniting over the feelings of disliking who I had been taught to hate.
See Brown's book, Braving the Wilderness for this and other discussions.
The lack of concern for the least of these in the pandemic
It's hard to talk about justice without talking about rights. The rights of individuals is certainly important. It's a valuable thing to pursue. But, sometimes when we are priveldged, we lose perspective on what we have a a right to. During the pandemic, this got all mixed up and some began to put their individual assumed rights over the real needs and safety of others. Our personal comfort is not even close to the highest ideal but it became something people were willing to die for. Part of my consideration in my deconstruction was a renewed interest in the "least of these." For me that means the service industry, Covid-19 victims, people I formerly disagreed with, etc. I need both personal care and concern for others. It's a package deal.
Fear and Control are wrong starting points
Most religions begin with fear as a starting point. Fear generally helps sell everything from insurance to religion. If we are afraid, we are more apt to listen to whatever someone wants us to do. If everything I do inside religion has fear-based motivations, then my natural need is to control the variables. Since it's hard to control other people (even our own tribe), it often becomes what some people refer to as a cult. Most religion is cult-like even in it's origin mainly because of fear and control. Deconstruction was necessary so that I could rebuild my beliefs on things like love and compassion instead of what might happen based on my fears.
The things I am discovering are beautiful
I was warned about the slippery slope and all the things I would lose, but I don't feel I lost anything valuable. In fact, I feel like everything valuable within me has always been there and I only removed the things that were extraneous and unhelpful. It's almost like a purification where the dross has been burned off and the more pure remains. For simplicity sake, this is a short list of what I have gained.
An appreciation for nature
True healing from my trauma
A better relationship with my spouse
Freedom from oppressive group demands
A 10% increase in my financial well being (no tithe / tax)
Diverse understanding of different spiritualties and practices
More compassion and understanding for racism, LGBTQ+, and women's issues
A more pure understanding of justice
A release from most toxic by-products of religion
Beautiful friends that love me without condition
The permission to be who I am (authenticity)
The understanding and importance of presence
New practices that provide self-care, overall health and benefit to others
A journey of discovery, instead of a doctrine and denomination
(I could keep going….)
As I continue to evolve and as I uncover and understand things better, there are still things that come unraveled and fall off. But, the things that remain and the things I discover are so worth any pain that I have to face and any discomfort at losing something I once valued.
Here's to your evolution in 2022!
Be where you are, be who you are,
Karl Forehand