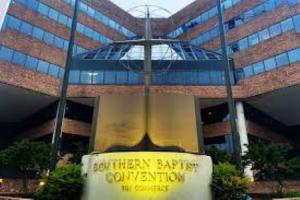 People occasionally scold me for speaking generally. Well, try this on for size.
The Southern Baptist Convention is the worst of the worst. The SBC has it all: racism, misogyny, sexual abuse, patriarchy, segregation, cover ups, victim shaming, egoism, toxic theology, homophobia, purity culture….
It is the premier example of elevating the organization over "the least of these.". I used to be a Baptist pastor, but I can't imagine now ever when visiting a #SBC church.
So many of my deconstructing friends are former SBC pastors. My intention is to encourage them to inspire others until a tsunami wave of Southern Baptists washes out into the desert.
Before you accuse me of being angry, don't even bother. I'm not angry at all. And even if I was angry, what's wrong with being angry? What I am is determined!
In the near future, when only about 5% of people go to church, don't be surprised! They are evolving into a purer spirituality, finding their true self, and moving on to a higher level of consciousness that coincidentally was initiated by Christ.
Keep doubling down on your dysfunction, and I'll see you all out in the desert.
Be where you are, Be who you are,
Karl Forehand
More specific articles:
https://www.theatlantic.com/ideas/archive/2022/05/southern-baptist-convention-abuse-report/630173/
https://www.nytimes.com/2022/05/23/us/southern-baptist-sex-abuse-report.html
https://www.cnn.com/2022/05/23/us/southern-baptist-convention-sexual-abuse-allegations-report/index.html
Karl Forehand is a former pastor, podcaster, and award-winning author. His books include Apparent Faith: What Fatherhood Taught Me About the Father's Heart and The Tea Shop. He is the creator of The Desert Sanctuary podcast. He is married to his wife Laura of 32 years and has one dog named Winston. His three children are grown and are beginning to multiply!