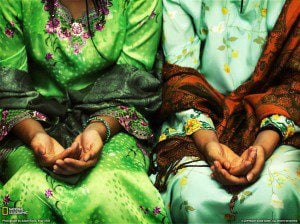 An exploration of the Divine Feminine is enough to fill several volumes; so expansive is Her scope. There is no definitive volume on this subject and no ultimate authorities, yet there are areas of convergence and agreement. Most agree that the Divine Feminine has been largely dismissed, shunned and written out of history for many centuries. Those who wish to prove the existence of ancient matriarchal societies have argued that this was a reaction against the pre-eminence of Her power several thousand years ago. Others suggest She has never been truly acknowledged. What is clear to us; there is now a rising tide of feminine energy, gaining in speed and increasingly difficult to ignore. Within it are women (and the odd man) who know – from a deep place of knowing within – that the change is necessary for our species' survival and desirable for its flourishing.
Our quest in the next few weeks is to explore the Divine Feminine, to identify its numerous threads and how they weave together, to mourn the sorrows of a planet gasping for Her love, and to testify to its immense power. This power is something that we have felt deeply in our own lives, and have witnessed on a global scale. For many of us it is what gives our lives purpose, meaning and joy.
True to the ways of the Sacred Feminine, this exploration will be a conversation of many voices. However, in order to set the scene, and to inspire those who will participate in it, we have attempted to identify some of the possible threads. Though this is by no means a definitive or complete list, it speaks to our own experience: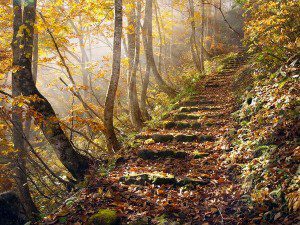 Wholeness, integration and harmony.  From a worldview of separate objects randomly colliding in space, to one in which no individual person, animal, thing or event can be understood outside of the whole. The Divine Feminine represents the connection of all living things as One.  All matter is sacred, and all that is sacred is embodied.
A personal relationship with God/Goddess/Higher Power/Spirit. Just the fact that we use so many different names for Her is telling. The Divine Feminine moves through all of us, rendering us all authorities, all leaders, all interpreters and creators of scripture, all sacred carriers of Her word and Her deed.  Long airbrushed out of history and religious institutions, the Divine Feminine gives women (and "subaltern" men) the chance to reclaim our natural spiritual authority.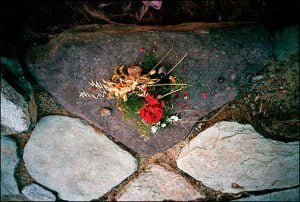 A loving God/ Human nature as wholeness. This is not the God of fire and brimstone but of forgiveness and love. With this acceptance of a caring Higher Power comes a recognition that humans – expressions of the Divine Herself – are not bad and broken, but whole and complex beings. The Divine Feminine celebrates both the light and the dark, which are equally important aspects of this wholeness. Half of every day is spent in darkness and the seasons of the year cycle through both productive and fallow times. Through the darkness of the universe, and the darkness in each of us, She offers us the gifts of deep mystery, the potency of the unknown, the power of intuition and the restorative balm of rest. The Divine Feminine is thus a reawakening to Who We Are.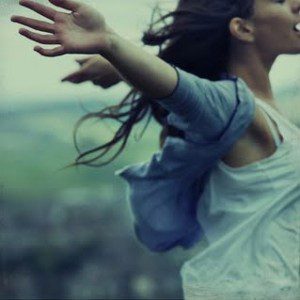 Trusting our intuition.
Words, scriptures and traditions are powerful but also static. What emerges moment-to-moment is our experience, discovered through discussion, stillness and centering; and felt as bodily sensations, emotions, spirits and so on. Reason flows from the heart-mind, and always seeks love as its end. We can connect to this flow in our own silent meditations, in gatherings with each other, in nature, through our own creativity and in our bodies.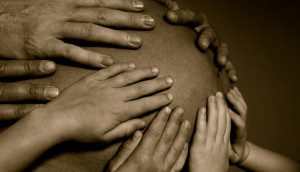 Birth and rebirth, the natural cycle of life. The Divine Feminine does not seek to control, dominate or transcend nature because She recognizes She is part of it, and thus relies upon it. She is fertility, fecundity and abundance itself. She respects and praises the Mother through ritual, song, dance and through silence; through her own joy and sadness, through giving to others and through respecting the natural ebb and flow of the seasons. Within this cycle there is no need for the continuous growth our current worldview is based upon.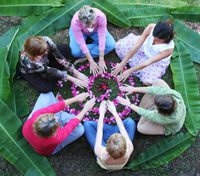 A new paradigm, a new age, a new world. This all points to new exciting and invigorating ways to love, to work, to build family and community, to eat, to treat our bodies, to make love, to engage in politics, economies and world-building. Flowing from this emerges a new paradigm for leadership: a leader is anyone who has the courage to engage with this new paradigm, as a healer, a mother, a storyteller, a cultivator or Earth, a birther of the new.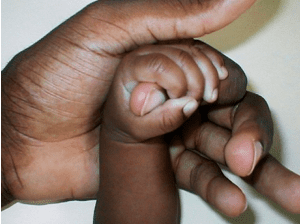 Emergence, faith, surrender. The business of birth is messy, non-linear, unexpected. Much as we may plan, the Divine Feminine asks us all to trust, to listen, and to continuously ask ourselves "What wants to emerge next?"
How can YOU join this conversation?
For the next few weeks, we will be asking women from many faiths and spiritual persuasions to respond to the following prompt:
"When we act as the Divine Feminine…" 
We also encourage you to go deep within to explore this question for yourself. Find your own end to the sentence, then write what comes up and send it to us, with a photo of yourself and a one sentence bio. Please tell us in your bio what faith tradition or spiritual perspective you come from.
Please limit your post to 300-800 words and send to divine.feminine.wsf@gmail.com 
We also hope to create a conversation around the posts, so please add your comments and questions to any blogger who stirs up something within you.
We joyfully await your responses.
Love,
Women of Spirit and Faith