Paul Silvester is a harmonica playing Blues DJ (and civil servant), a proud Husband and Daddy and staunch opponent of the word 'guesstimate'. Since re-discovering his faith, Paul has supported a number of projects aimed at bringing a little more love into people's lives, and is currently writing a novel. His opposition to the word 'guesstimate' remains intact.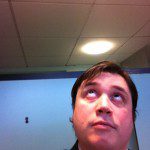 When we act as the Divine Feminine we…… Hmmm, well procrastinate probably isn't the answer. I've delayed on a long standing promise to contribute to this blog, partly because the topic stumped me, and partly because I've been too self involved lately to figure it out. Acting as the Divine Feminine? Have I ever done that? Do I even understand it? I'm a Christian, does that count? And anyway, there are other things to worry about; not least the darkly comic, pre Christmas realisation that, financially speaking, the best thing I can do for my family right now is die.
I'm busy, work is hectic, the baby is teething, my son has a cold, my own writing is massively behind schedule (again), the cooker needs replacing, someone's broken into the car, my hospital date has been delayed, now the head gasket has blown, letters to Santa are being written, my good lady has had to finish maternity leave early to help meet the rising costs, and oh look…some kind person has just knocked my wing mirror off! Marvellous. On and on I've been crawling, along the path of self involved avoidance of other people's concerns. Promises be damned.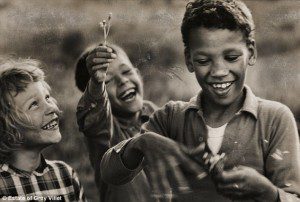 Fortunately though, even when sporting my most fetching cloak of ignorance, God has always managed to remove the cowl. As I sat grumbling in Church last week, muttering lip service prayers while thinking about my latest car repair bill, I was treated to a real eye opener. A retired member of the congregation got up to give a short talk about one of the projects my Church funds; a nursery for street children inBolivia. This man and his wife, who has been very ill for some time, set up this nursery through their own efforts, and have raised funds for it for a number of years, single handed. The nursery receives no other funding at all, save for what this couple have raised from our Church and their own pocket. He showed us photographs of the children, aged between 3 and 7, most of whom have no home, no family and nowhere to sleep. In the day time, the nursery gives them three meals, plays games with them, tries to teach them and gives them activities; then at night, they leave to fend for themselves in small groups, huddled around makeshift fires. Some never return.
I looked at these children's smiling faces, the same age as my son, and saw no complaints, no moaning and no tears; only joy and gratitude for what little they had, as they sat proudly around their paintings, and happily at the dinner table. I looked at the happiness on the faces of the women who work at the nursery for nigh on 60 hours per week, in return for the princely sum of £10. All of a sudden, my repair bill didn't seem so important. In place of my self obsession, my parental instinct took over and I yearned, ached, to reach out and grab hold of these children and hold them close; to give them a home, a life, so that they need never return to the dangerous streets on which they spent their nights. And I felt ashamed; ashamed that while I sat bemoaning my lot in life, an elderly couple, with more than their fair share of problems, were bringing some small comfort to these beautiful children, just as God said in the Book of Isaiah, "As a mother comforts her child, so I will comfort you".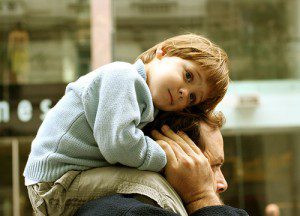 As a more traditional Christian, my image of God is male, but He's a male who's very much in touch with His feminine side. And that is how I can share the experience of the Divine Feminine; by tapping into the feminine aspects of love. "How often have I desired to gather your children together as a hen gathers her brood under her wings", Jesus said in the gospels, and that's a feeling I shared when looking at those kids. So maybe, when we act best as the Divine Feminine, we put ourselves and our own selfish interests aside and truly love our neighbours as ourselves.
Happy Holidays…