They call me … "God Girl."
Cathleen Falsani is an award-winning religion journalist and Senior Editor (Remapping American Christianities) at Religion Dispatches of the University of Southern California's Annenberg School for Communication and Journalism. She is the author of the critically acclaimed The God Factor: Inside the Spiritual Lives of Public People, Sin Boldly: A Field Guide for Grace, The Dude Abides: The Gospel According to the Coen Brothers, BELIEBER: Fame, Faith and the Heart of Justin Bieber, and the newly released  DISQUIET TIME: Rants and Reflections on the Good Book by the Skeptical, the Faithful, and a Few Scoundrels (edited with co-author Jennifer Grant.)
A Connecticut native and granddaughter of Italian and Irish immigrants, Cathleen is a graduate of Wheaton College in Illinois. She holds a master's degree in journalism from Northwestern University as well as a master's degree in theological studies from Garrett-Evangelical Theological Seminary. She also was a 2009 Divinity School Media Fellow at Duke University, a Gralla Fellow in Jewish Studies at Brandeis University, and was the 1996 Stoody-West Fellow in Religious Journalism.
Cathleen was the religion writer and columnist for the Chicago Sun-Times from 2000 to January 2010, and is a longtime contributor and columnist for Religion News Service. From August 2011 to December 2012, Cathleen was the Web Editor and Director of New Media for Sojourners, where she ran its popular God's Politics blog. She also was a contributing editor and columnist for Sojourners magazine.
More recently, Cathleen was the Faith & Values columnist for the Orange County Register (from February 2013 to January 2014, when her position was eliminated) where she covered the election and first year of Pope Francis' pontificate (traveling to Rome for his election), the post-AIDS-emergency rebirth in Zambia and Malawi, music, film, comedy, and faith (among many other things.)
For more than 15 years, as a reporter and columnist from 2000-2010 at the Chicago Sun-Times, and as a reporter, commentator, essayist and columnist for a number of other publications as well, Cathleen has covered her diverse "God beat" from locations as far afield as Vatican City, Vedic City, Ireland, Germany, the Caribbean, the West Wing, the Playboy Mansion and the dugout at Wrigley Field. She was honored as the 2005 James O. Supple Religion Writer of the Year by the Religion Newswriters Association, and has twice been a finalist for the Templeton Religion Reporter of the Year award, most recently in 2007 where she took second place.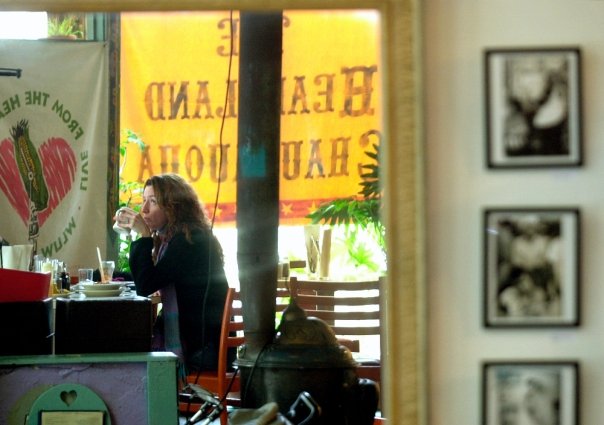 Cathleen began writing her popular weekly column on spirituality and popular culture for the Sun-Times in 2001, She wrote a regular column for Religion News Service for several years, ending in September 2011 when she took on a full-time role at, Sojourners Magazine. Cathleen has been a regular contributor to The Huffington Post since 2006.
Her work has appeared in Rolling Stone, Christianity Today and Christian Century magazines, as well as the Chicago Tribune, the Washington Post, the Toronto Star, Kansas City Star, Madison Capital Times, The Harvard Divinity School Bulletin, CNN.com and other publications in North America and Europe. She has appeared as a commentator on CNN, Oprah Winfrey's "Soul Series," National Public Radio's "The Story" and "Weekend Edition," BBC World Service, FoxNewsChannel, Moody Radio, WGN-Radio, NPR's "Day to Day," The Tavis Smiley Show (on PBS), and a host of other radio and television venues.
Chicago Magazine media critic Steve Rhodes said Cathleen wrote one of the Chicago's "most compelling columns . . . despite her focus on a subject that often is handled with a deadly dullness." Of her column, Cathleen says she likes to try to "find God in the places some people say God isn't supposed to be," and that she defines both spirituality and popular culture quite broadly.
Cathleen is a sought-after public speaker having presented lectures and talks at colleges, universities, civic organizations, houses of worship and large faith-based conferences nationwide, including the Wild Goose Festival, the National Pastors Convention, the Catalyst Conference, the Los Angeles Book Festival, the Festival of Faith and Music, and the Festival of Faith and Writing,  St. James Episcopal Cathedral in Chicago, WomenChurch, Point Loma Nazarene University's Symposium by the Sea, Dominican University in Chicago, California State University in Sacramento, and a number of other universities, conferences, festivals, and houses of worship throughout the country.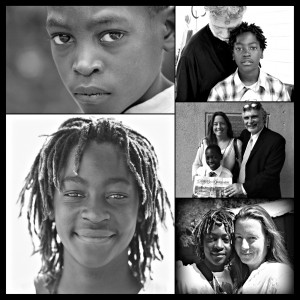 She is honored to serve as a member of the advisory board for ONE Moms/ONE Girls & Women, part of the ONE Campaign.
Cathleen has been married to the Pulitzer Prize-winning journalist and author, Maurice Possley, since 1997. After 20 years in Chicago, in the summer of 2009, Cathleen moved with Maury and their son Vasco to Laguna Beach, California.
Vasco, who was born in Malawi in Central Africa, became a permanent part of the Possley family on June 1, 2010 when his adoption was approved by the High Court of Malawi in Blantyre.
CATHLEEN'S AUDIO AND VIDEO LINKS
Cathleen and co-author Jennifer Grant talk about their new book Disquiet Time on WBEZ (Chicago NPR) (2014)

Cathleen's interview on CNN about President Obama's Faith (2010)
[wpvideo ocwWErvQ]
Cathleen on "30 Good Minutes" TV show
[wpvideo xbX0wbeU]
[wpvideo hIeLaldN]
[wpvideo q1W2xAOs]
Cathleen's chapel address at Westmont College 2011
[wpvideo V0auxR9E]
Cathleen talking about the film True Grit on PBS' "Religion & Ethics Newsweekly"
Click HERE.
Listen to Cathleen tell Vasco's story on NPR's "The Story with Dick Gordon" (in two parts)
Trailer for Belieber!: Fame, Faith and the Heart of Justin Bieber
[wpvideo LBkPoB1j]
Audio intro for Belieber!: Fame, Faith and the Heart of Justin Bieber
[wpvideo HzMhKiCf]