Liminal spaces can be challenging to navigate, but my friend Amy Leigh Bamberg wants us to know that God is in those middle places with us. She's created a study of the Old Testament book of Judges, a very messy story that I won't even let my middle-schooler read all the way through. In this post, she shares her heart behind the project, along with session one and a glimpse at session two. Individuals and groups will find it easy to use.

What is "The Middle" All About?
Middle school. Middle age. Middle management.
Middle of a reno. Middle of chemo.
Middle of a heartbreak. Middle of a breakdown. Middle of a breakthrough.
Everyone experiences these profound adversities and opportunities that I call middles.
Yet, few people talk about them; even fewer admit to having doubts and feeling dejected while trudging through them. Only after enduring my own 7-year middle did I realize the necessity—and beauty—of plodding through the uncultivated places. Along the way, I found some helpful companions for my journey in the strangest place: the book of Judges, where every page introduced me to someone writhing in adversity or rising to opportunity. In addition, every story revealed the stunning grace of Immanuel, the God who is with his people amid every middle.
Friend, we desperately need this study. Middles have taken their tolls on our souls, our bodies, relationships, and lives. If you're hurting, then come. If you're curious, come. If you're an expert on middles, come. Whoever and wherever you are, come, and together we will discover the presence and purpose of God in every middle.
~ Amy Leigh
Explore the Study
To explore the entire first session, hop over here where she offers an exceptional glimpse into the workbook and her teaching style in the form of a free first-week lesson. Watch her introductory video (you'll love hearing her voice and her message!). Below, just for you, she's shared images of Week Two.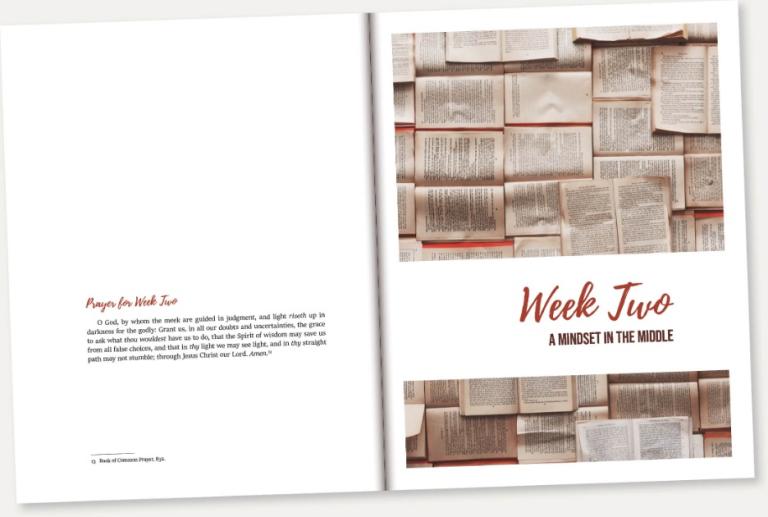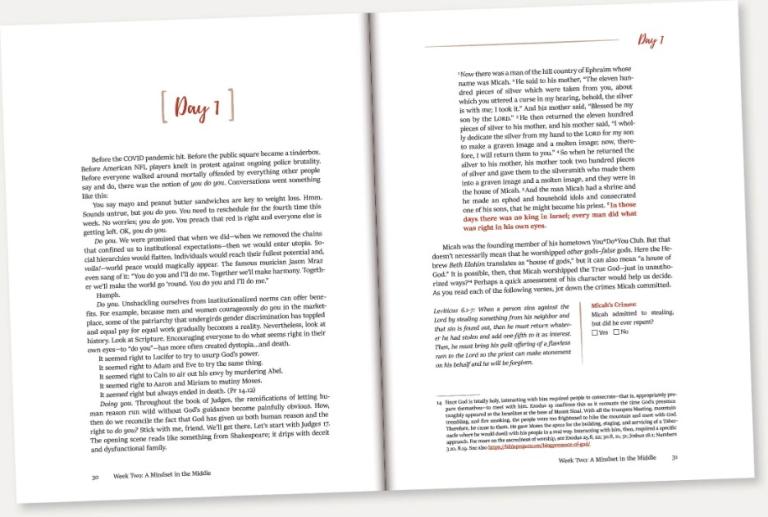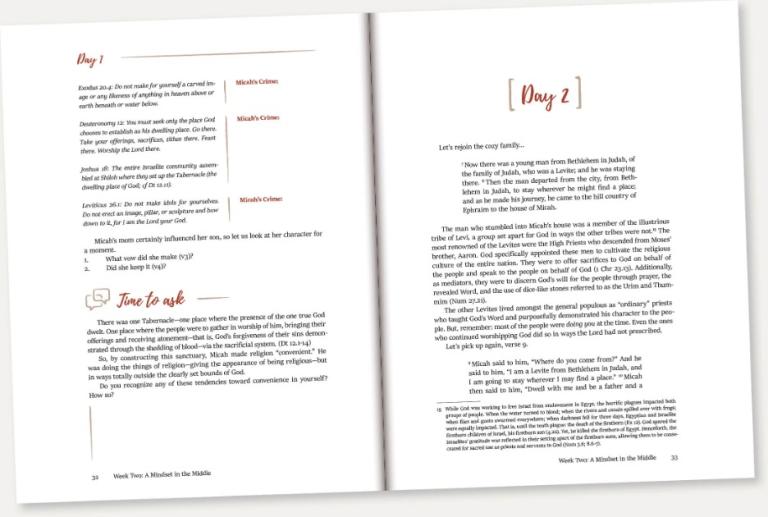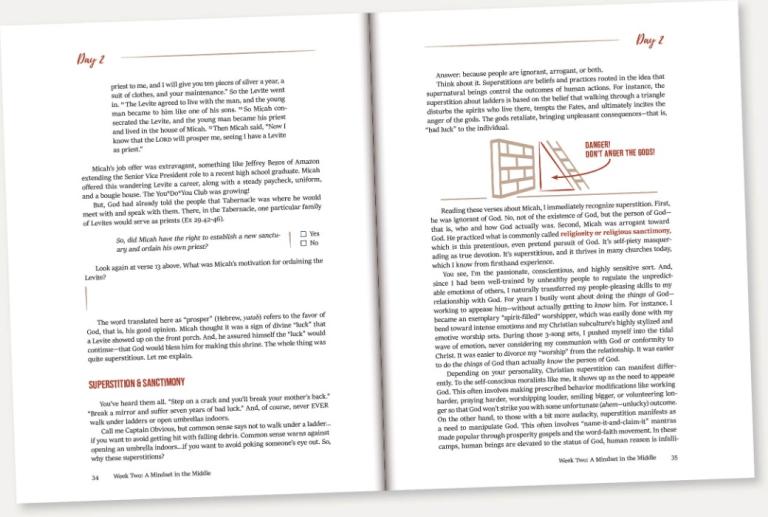 Purchase the full study here.
I get no commission from sharing this with you. More than I love a solid Bible study that isn't afraid to go deep and practical, I love sharing it with my readers. I hope you'll take a look and share it with your church's small group coordinators as well.
About the Author
Amy Leigh is a bit of an anomaly: candid, yet kind, an Alabama native who never drinks sweet tea, a wanderlust soul who flourishes when rooted, and a servant of all who is mastered by one.
Bringing insights from her own messy middles, along with biblical and theological truths, Amy Leigh comes alongside folks to help navigate the challenges of life.
The decades of organizational and pastoral leadership, as well as a Master's Degree in Christian Education from Dallas Theological Seminary, further amplify Amy Leigh's distinctive voice.
She currently serves as an Organizational Development Specialist, Writer, and Landscape Designer based in Dallas, Texas. Find more about her on LinkedIn.