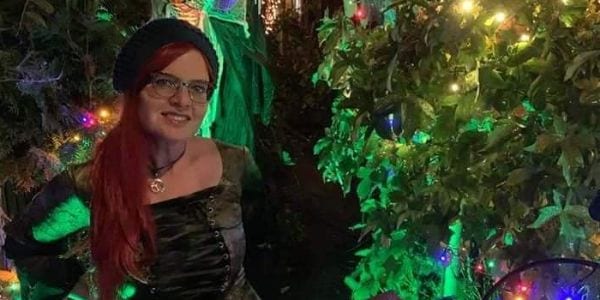 [Today, I would like to introduce you to Anna Katharina. A Wiccan Art Doll Artist and Enthusiastic who has created her very own Fairy Tale Life.  Here, Anna shares her journey, inspirations and what projects to keep an eye out for]
Anna Katharina
TFTW:. Anna, your life literally looks like it stepped out of the pages of a Fairy Tale. Would you share with my viewers, how you created such a magickal life?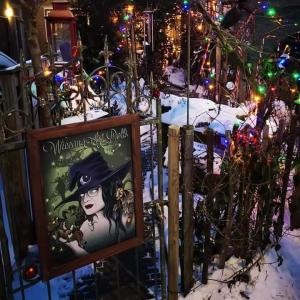 Anna Katharina: I was always really creative. As long as I can remember, I have loved being out in nature and nature is my big inspiration in all parts of my life.
I worked as a tour guide for many years, and part of my work was telling stories about the places I visited with them, I realized the ambiance in those stories were really important, so it became my thing.. telling stories.
I am a libra and libras love beauty, we cant live without it. I like to find beauty in the simple things and make it special. When I go for a walk I Always have my camera with me. I like to make beautiful plates of food even when its just for myself. I make tea parties for my birds with tiny cakes and fruits. Often I did it together with a photo shoot. I love to document everything I do in a beautiful way.
TFTW: Your dolls have created quite a stir on Facebook, how long have you been making them?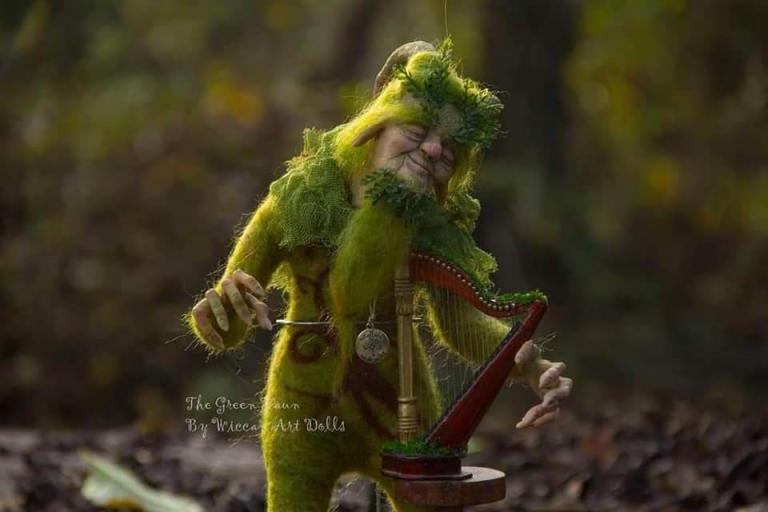 Once I saw a really beautiful porcelain doll created by a Russian Artist. So the idea came into my head that I want to own a beautiful doll like that. Whenever I saw something I wanted I tried to create it for myself. I had this idea that I can have anything, nothing is impossible. If I cant afford to buy it, I will just create my own version. This way I'm really living like a queen in my own little realm. It's amazing!
TFTW:  What doll that you have created is your favorite? Why?
AK: I have a few. My old witchy women are definitely very close to my heart. I also create memorial dolls. They have the features of the departed, but the all over look is straight out of a fairytale.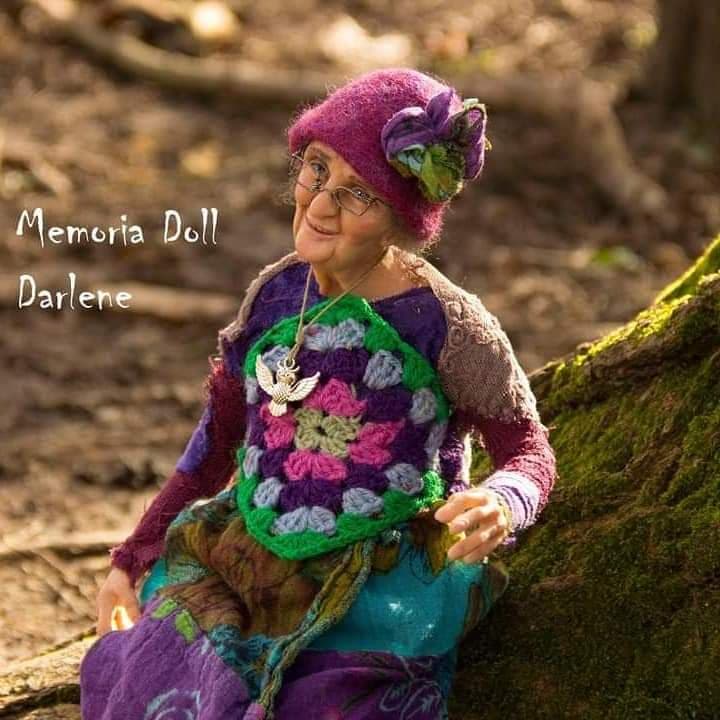 I dare say that the spirit of the person is really with me while creating. I listen to their favorite music with them while creating the doll, I have a lot of background knowledge about the person I'm creating so its like a walk through their life.  I bond with them and there is a great deal of love in these dolls. We share a bond and I will never forget their favorite song or the food they preferred. I love these creations a lot because its soul work.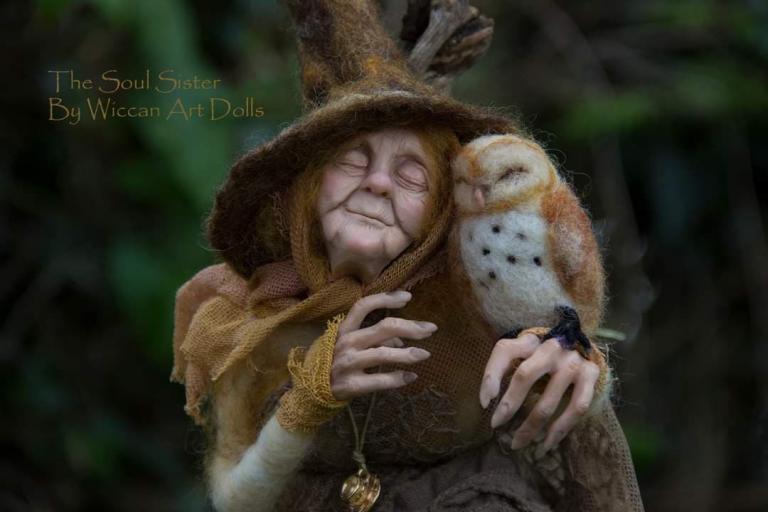 TFTW:  How did you start your doll endeavor? Did you have Art training at all?
AK: I do not have any art training at all. I began with photography actually and somehow it just evolved into a doll adventure. When I see something I like I will take it up. I also do needle felting. It is just a feeling  like I can do this. I start from scratch and learn as I go. I'm not really good at perfect things. I like the imperfect. If I should follow a tutorial and do everything perfect I would be bored before I had begun.
TFTW: How many dolls do you think you have made to date?
AK: I know for sure I have created and sold more than 400 dolls.. some I have also given away for charity and as gifts or trades
TFTW: How do you find inspiration for them?
AK: Inspiration is everywhere. Many of my dolls, I created while listening to my favorite song by Heather Dale, "The Changeling Child" but not only that song, the weather, my mood, movies that touched me, people I know (their faces.) The list is endless. Halloween for one.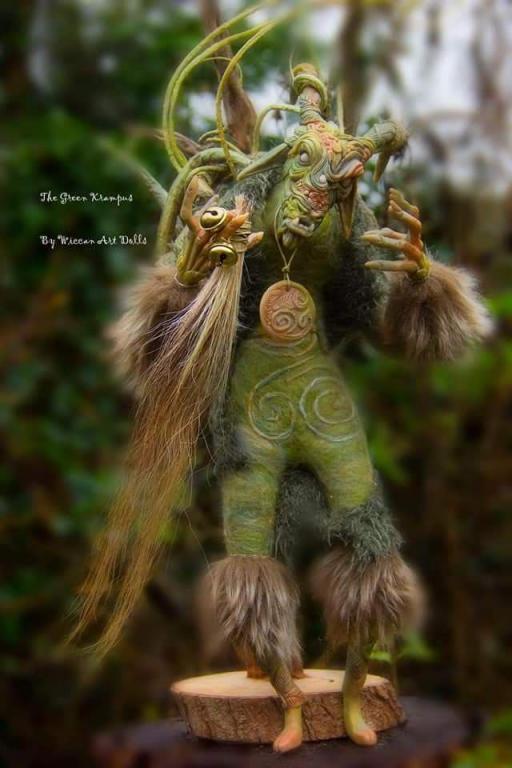 TFTW:  What other things do you create?
AK: I create needle felted animals, fantasy creatures, anything that comes to my mind really. I'm also drawing now and then and I'm making ornaments with roots etc. again, the list is endless.
TFTW: Which Fairy Tale is your favorite? Why?
AK: Are we talking old fashioned fairytale or ??? I am from Denmark so my grandmother used to read Hans Christian  Andersen's fairytales to me. They were often gruesome, sad and made me cry, but I think they also made me who I am today. My favorite.. hmm…
I cant pick one really. I do love aspects of them all but ambience is everything. I collect illustrated fairytales and mythology. I love beautiful drawings, especially a bit to the dark side.
TFTW: Do you follow a spiritual path? If so, which one? Does it inspire your dolls in any way?
AK: Mother Nature is my religion. I love animals, the natural world trees flowers. I believe we must protect those without a voice. I keep a garden and a veggie garden and I have lots of birds . I cannot stand cruelty in any form to nature or animals. I'm really sensitive in that way.
Yes, my dolls are greatly inspired by my beliefs. In one way or another  an old wicked witch might be inspired by a dark and stormy night , many  of my old ladies symbolizes kindness towards all living, especially nature
TFTW: What new projects should we look forward to?
AK: Its my dream to create a book eventually, with small stories and photos of my dolls. Every doll has a story. Sometimes, it's the story of how they came into being, other times I tell their story as a fairy tale.
TFTW: Do you have a web shop or a place to order from and/or to watch what is new?
AK: I do have an Etsy store, but it is almost always empty. Whenever I create a new item and it goes into my store it's adopted immediately. I do also have Instagram, but most people follow me via Facebook. That way they can always see what I'm working on and when a new item is up for adoption. My memorial dolls are custom orders of course.