When Joseph Bottum announced the release of his newly-created Christmas music, the cranky managing editor of the Catholic channel demanded to know why he had undertaken the work. He responded with:
"Grace and Gladness"– or, Why I Write Christmas Carols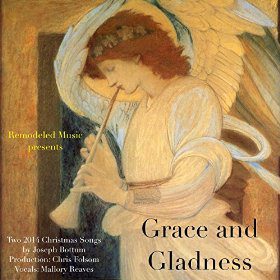 by Joseph Bottum
I've been writing Christmas songs over the past few years, and maybe for much the same reason that AMC fills the airwaves with its zombie-apocalypse television show The Walking Dead; why the CW has given us Supernatural for ten seasons; why Syfy has added Z Nation, and Stephen King has increased his horror-genre fortune with CBS' Under the Dome; why dozens of other programs and movies these days concern magic, science-fiction disasters, super heroes, and the occult.
The problem with art in our time is, quite simply, the problem of disenchantment. We need what we lack, here in late modernity—a living connection with the past, a density of reference, a thickness of vocabulary, and an external world that glows with cosmic meaning. All the lyric writing I've been attempting in recent years has been an effort in my poetry (such as it is) to reach back into the thick past. And with the Christmas songs, in particular, I've also tried to reach toward one of the last few enchantments left in our public world. Or, as I put it in "Some Come to See the Lord," one of this year's newly recorded carols in my two-song EP Grace and Gladness:
Some come because as children
they sang old Christmas songs.
That's the happy past. And yet, too:
Some come because as children
they suffered hurts and wrongs.
And that's the sad past that claws at us still in the present:
The wounded, poor, and shattered—
the heartsick, lost, and battered:
Some come for life restored.
Some come to see the Lord.
We seek the manger because Christ is the solution to the damage in our souls. But we also seek the sleeping child because, like the Magi, we realize that Christ is a solution — a cosmically meaningful, metaphysical rich, supernaturally powerful moment in this otherwise thin world.
Think of it this way: If meaning comes only from us — if meaning arrives only via the human outlook on the world — then there is nothing meaningful in itself. Oh, sure, we have great emotions and great hungers. That's part of what we want art to express. But what outside ourselves is inherently worthy of having our great feelings attached to it? In a thin world, nothing is enchanted. Nothing is naturally weighty, meaningful, infused with power. Nothing is rich, thick, and alive with the kind of true beauty that art needs to survive beyond a few generations.
Throw in a few zombies, however, and you've got a world, for screenwriters and viewers, that thrums with all the deep meaning of the apocalypse and the end of days. Toss in some vampires, ghosts, and demons, and you have a world in which evil and good have palpable presence.
In other words, a hunger for a metaphysically rich, supernaturally thick, emotionally wrought world is written across our age. And Christmas still provides it to artist and audience. Or, as I put it in "Joy Will Keep," the other of this year's newly recorded carols:
Dreamers seek the source of dreaming.
Wise men search for wisdom's throne.
Christ has shown the cause of meaning:
truth itself at last made known.
That's pages and pages of St. Bonaventure, compressed down into a quatrain.
All art ends up saying something about the artist. I have, I know, a tendency to fall into sad funks and self-despisings, and if I find the mad festival of Christmas an answer of joyous unselfconsciousness, well, who would be surprised to discover that all this appears in the lyrics?
Across the fields in winter,
the snow lies soft and clean.
Across the fields in winter,
a new-made world is seen.
We will escape the sadness.
There lives now grace and gladness,
and peace beyond the sword—
this child who is the Lord.
What has been an extraordinary experience, however, is how willing others have been to join in my mad projects. The classical-music composer Michael Linton — you've read his wonderful and often scathing reviews in the Wall Street Journal and elsewhere? — wrote for me the joyous bouncing melody I used for "Joy Will Keep Us." Priscilla Jensen, daughter of the great old literary critic Marion Montgomery, taught me a way to give the 17th-century Swedish Lutheran hymn "Bereden väg för Herran" a modern sound, enabling me to adapt the melody into "Some Come to See the Lord." The guitarist (and anti-Communist scholar and editor at Law and Liberty) Lauren Weiner calmly and kindly worked through drafts of the songs.
Meanwhile, a young filmmaker named Margaret Craycraft (daughter of another friend, the lawyer and Catholic writer Ken Craycraft) piled all her equipment in her car and wove her way from Princeton down to Nashville to film a recording session — and then produce the official music video of "Some Come to See the Lord." A beautiful and talented young woman named Mallory Reaves sang the two new Christmas carols, while Chris Folsom arranged and produced them at the Underground Treehouse studio in Nashville. Chris McMurtry made the songs available for sale through the Musique d'Art distribution service, on the Remodeled Music label.
Such unprovoked gifts even in the midst of my stupidities and self-doubts — there's something very Christmasy in all that, yes?
A storm of angels swirling
while great kings kneel in straw.
A storm of angels swirling
while shepherds watch in awe.
The world is charged with glory
and changed by faith's new story.
Some come for love outpoured.
Some come to see the Lord.
Grace and Gladness, I named the EP of the pair of new carols—because the grace of Christmas is a suddenly rich, thick world, charged with meaning by the arrival of the Infant Lord.
And the gladness? Ah, that's the love outpoured.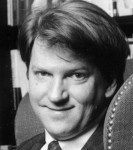 "Grace and Gladness: Two 2014 Christmas Songs" is available for downloading at iTunes and at Amazon. Official music videos of "Some Come to See the Lord" and "Joy Will Keep Us" are free to watch on YouTube. Joseph Bottum is a #1-bestselling writer of Kindle Singles on Amazon and author most recently of An Anxious Age: The Post-Protestant Ethic and the Spirit of America. Follow him on Twitter @JosephBottum.