by Joe McHugh
In Memory of Thomas E. Porter
1927—2015
Tom Porter was a brash, street-smart Irish kid from Cleveland's west side who was as good at acting and translating Latin as he was at playing baseball. Graduation from high school came with a choice between going to college on a baseball scholarship or taking the road less travelled by joining the Jesuits. He opted for the Jesuits.
I met Tom when I was a college kid in Detroit and he had just started teaching American literature there armed with a fresh doctorate. He seemed larger than life back then; his teaching was brilliant, provocative, dramatic. He could talk about puritanism and have us sitting on the edge of our chairs, attentive and curious.
I got to know Tom better when I joined the Jesuits, and although I still found him intellectually intimidating, I was also intrigued by the passion and integrity of his religious fervor. He thought hard about his faith, and although he could give the impression of being dismissive of many time-honored religious practices, his devotion was both convincing and attractive.
Just before I started graduate school, I asked Tom to give me my annual eight-day directed retreat. The director and retreatant met each day during them to talk about what did or didn't happen during that day's prayer. It was also when the director typically gave the retreatant scriptural passages to think and pray about the next day.
The first couple of days of the retreat happened according to plan, although today I smile thinking how hard I worked on the scripture passages, determined to figure out how they fit together and what they were supposed to mean to me. Tom probably got bored with my pious babble and finally said, "Why don't you spend tomorrow on the parable of the mustard seed? Look at Mark 4:30-32." "OK," I responded, "but what else should I read?"
"Just stick with the parable; it's enough" he said as he walked about the door. "That's it," I thought to myself, " a whole day with two lines about a seed?"
The next day I read the parable over an over, tried to pray about it, and finally read explanations of it, all in an effort to figure out what it meant and, even more, what I was going to tell Tom during our meeting. I learned a lot about the parable that day, but when it came to finding the story's heart and then letting it transform my own, I came up empty.
Later that day, when Tom asked about how things went with the mustard seed, I made a couple of vain attempts at devotion but had to admit that I didn't get very far. Then, with a loving compassion I hadn't seen in him before, Tom leaned toward me and said, "Joseph, did you ever think that life in God's reign isn't about the seed at the beginning of the story or the shrub at the end, but what happens in-between? God comes alive in growth, change, conversion, and love. It's the in-between time that really counts."
Parables attack our literalist tendencies head on, and, instead of telling us about God, they show us what God is like. They grab our imagination and take us inside God's reign with a startling directness that turns our preconceptions of their heads. Even more than that, they let us peek into the religious imagination of Jesus.
Sometimes I wish God would directly intervene in my life, knock me off my horse like Paul the Apostle, and just tell me what to do, where to go, and what to think.
Don't get me wrong: most of us have cherished moments of intuitive grace when we just know that God has come close to us, but, most of the time, we slog out our lives day-by-day, moment-by-moment, person-by-person, failure-by-failure, grace-by-grace, all the while looking for traces of God. Another way, perhaps, to describe life in-between seed and shrub, those living places where God's reign appears in the mystery of growth and grace, death and resurrection.
As it turns out, the parables are remarkably secular stories: God is nowhere to be found in them. Although overtly absent, God is suggested and pointed to amid seeds, lost coins, unjust bosses, and wayward kids. God, it seems, also has a habit of showing up with almost undetected in the day-to-day struggles we too often pass over as unworthy of God's attention. These are the religious moments without drama, when God work slowly yet steadily in the silent passions of growth and setback. It's only then that our lives themselves become parables of God's reign.
Most of us can remember turning points in our lives, times when we had to relearn how to love and be loved. We often learn that hard way that without ill will or personal deficit, things sometimes just don't work out the way we had hoped or planned. We outgrow long-held images we have of ourselves, get divorced, leave the priesthood or religious life, support kids even when they disappoint us, or find that far too little meaning have comes from a career that once seemed to promising.
When this happens, we're face a decision of far-reaching importance: either we stand still and retire from life or we take a chance and step into the whirlwind of in-between grace, into the process of death and resurrection we see in the parable of the mustard seed. We do so with the faith's assurance that we won't be done in or defeated, knowing all too well that suffering is a precondition for love.
We all face decisive moments when we are called to be different, but most of the time we're called to ongoing conversion, to live differently. We can either imagine ourselves differently in grace and take a chance of being fully alive in God, or we can choose to stay as we are, not out of fidelity, but, rather, out of fear.
Tom and I eventually left the Jesuits, another way, I think, in which the two of us learned to trust the process of grace even more deeply as we were retaught what fidelity really means, how to be different and live differently with the Lord. I'm lucky to have had Tom Porter help me see this early on in my life, and I'm eternally in his debt for putting the challenge of the mustard seed in front of me forty years ago.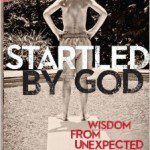 Joe McHugh is a spiritual director, retreat leader, teacher and freelance writer living in St. Paul, MN. He writes regularly for a variety of religious publications and his book, Startled by God: Wisdom from Unexpected Places was published in 2013. He can be contacted at jjmch1300@gmail.com.