TLDR; reading fiction is good for the brain and for building social relationships. Pagan/witchy/occult fiction title recommendations at end of post.
I work in a college library and so it should come as no surprise that our most popular materials don't fall under fiction. The reality is that anyone who holds a regular 9-to-5, is a student, or a parent is less likely to have time to read, let alone read fiction. For some, reading anything other than nonfiction isn't considered intellectual. For others, they would rather read about real events and people than made-up characters and worlds. But what if I told you that there are very real benefits to reading fiction?
Research shows that reading improves our abilities to empathize with others, comprehend others' beliefs and desires separate from our own, and think critically. If simply reading can improve those qualities then imagine specifically what reading fiction can do. Fiction plunges us into worlds, time periods, and thoughts that are not our own. It forces us to engage in a story from another sentient being's point of view, even if that being is just the narrator. Fictions asks us to consider not applying what we know or think to be true to a few hours' worth of a story that isn't our own.
Suspend Disbelief & Embrace Fiction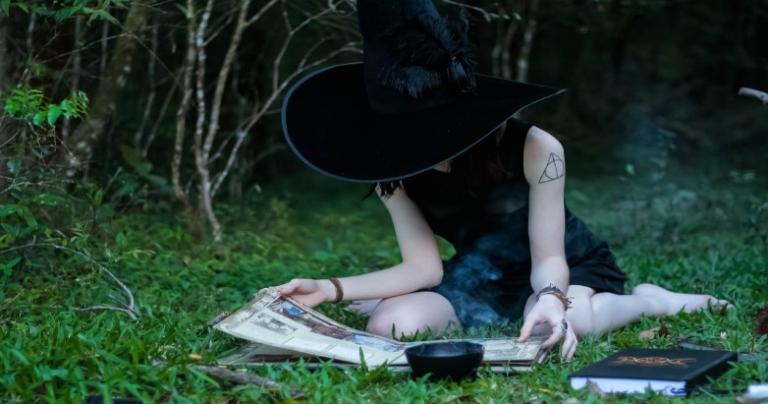 Sci-fi and Fantasy novels and series build entire worlds based on their own universal laws and societal rules. These laws and rules are usually completely foreign to ours. When we choose to read a work of fiction, we choose to set aside everything we currently understand to be comfortable and normal. You know what else does that to us? Practicing witchcraft. Creating and writing fiction IS practicing witchcraft in my mind.
In each mini or marathon reading session, we strengthen our understanding of a story's characters. We begin to see things from their points of view, which may eventually lead us to care for them and what happens to them on some level. If a story can make us feel these things about fictional characters then imagine what happens when we encounter real-life stories of other beings around the world. Did any of you read the Redwall series by Brian Jacques? If so, how many of you turned out to be animal lovers to this day? Or, ya know, did you at least develop a healthy fear of Constance Badger's savage revenge on Cluny's Army? If you know, you know.
Reading is a skill that requires some muscle-work on the parts of our brains and eyes – or hands, if a person reads Braille. Like any other physical skill, reading must be frequently practiced if it's to have any real benefit. Practice requires something many of us have very moderate to little amounts of — free time. What free time we have, we selfishly guard and understandably so. This article isn't about time management, though, so all I'll say is that making time for reading – reading fiction, specifically – will be to your benefit.
My advice? If you aren't a big reader but wish to be, slowly increase the amount of time that you spend reading by 5 minutes every few days. Many of us struggle with activities that require prolonged attention, I know. However, most of us can slowly improve our attention skills through reading. Like hitting the gym, you have to start small with building your reading skills and work your way up to longer, more challenging texts.
Pagan/Witchy/Occult Fiction Titles & Where to Find Them
Recently, I polled my Instagram followers for their favorite works of pagan/witchy/occult fiction. Their responses were amazing and their recommendations are below. I obtained permission from each person to post their review and name prior to publishing this post. Very little was edited to preserve the integrity of their thoughtful responses.