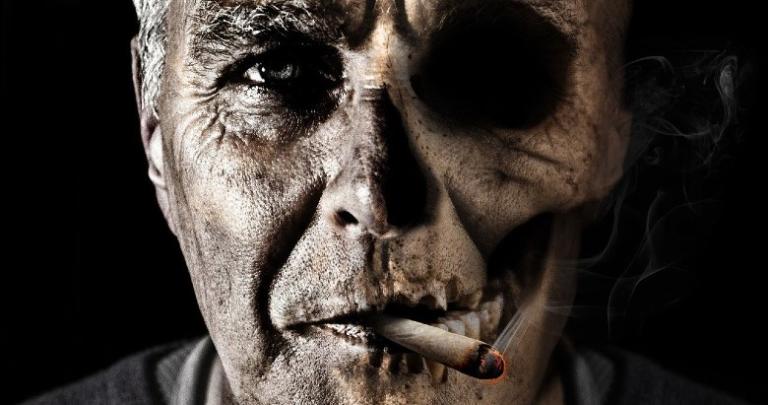 The Horned One About My Heart
Where do I feel you, Horned One?
In the sting of my sunburned flesh,
In the adrenaline rushing through my limbs,
In the missed step up my staircase.
Where do I see you, Horned One?
As the sleek black cat crossing my path,
As the crack in the sidewalk I must avoid,
As the ladder I must not walk under,
Where do I hear you, Horned One?
In the ringing of a tolling bell,
In the rattling breath of a dying loved one,
In the silence of a burial tomb or chamber.
Where do I smell you, Horned One?
In the smoke that engulfs a burning home,
In the sweetness of decaying flora and fauna,
In the putridity of illness and death.
Where do I taste you, Horned One?
In the drowning cocktail I couldn't resist,
In the puff of my thousandth cigarette,
In the prescription that has no end. You have no end. End.
I sense His cold fingers slowly tracing their grip around my still beating heart with each passing day. His presence is the only one that grows ever closer to me, despite futile and feigned attempts to avoid Him. I both love Him and loathe Him. I both can and cannot live without Him. He is a formless paradox of flesh and spirit; of death and resurrection.