The holidays are a particularly challenging time of year for many folks. Reports and rates of loneliness, substance abuse, and suicide all increase this time of year. Many pagans talk about the Dark Half of the Year as a time for introspection, and I've anecdotally found this to be true for myself. I'm less active this time of year and spend much more time reading, indoors, and socializing much less. It's a fabulous time to have an existential or spiritual crisis, right?
This is the first year, in a long time, that I've felt in the Yuletide spirit. I remember loving the holiday season when I was a kid – the lights, the music, smells, and bells. A lot of that holiday magic I experienced as a kid drained away over the years, though, and the holiday season became a source of anxiety for me. But this year I feel…different. I've put up a few decorations around the house, I've been humming popular holiday tunes, and I even watched "Falling for Christmas" on Netflix. It's basically Lindsay Lohan's comeback movie – with a few throwback references to "Mean Girls" – and I thought it was charming. It's a typical feel-good, Christmas cliche type movie but I mainly watched it for The Lohan.
The Wilderness
Something about my spiritual self has been changing this season alongside my reinvigorated Yuletide spirit. It all started out with me feeling restless in spirit and practice. Then it morphed into dissatisfaction. And now I'm in a place of timid exploration of practices and theology that haven't mirrored mine in many, many years. Going through this experience has felt like grieving to me and I've felt so lonely in it. I'm a priestess, for goodness sake. I'm supposed to have all this spiritual and religious shit figured out and mapped out for my entire lifetime, right?
 "Wilderness follows Liberation."
The above is a phrase that's been rattling around in my brain all week. I've been sussing out what it means to me and this is where I currently am: there are many moments in our lives when we experience liberation. Liberation from someone, something, somewhere, some moment. The immediate period that follows liberation from anything is the Unknown. While we might have a goal we want to hit on the other side of Liberation, the spaces in between Imprisonment and Liberation, and Liberation and Autonomy are unknown. We often don't know what is needed to traverse the spaces in between those bigger concepts. Essentially, it's, "I made it! I'm finally free! Now what? I've never been free from this (person, place, thing, or experience) before."
Traversing the Wilderness can be scary, simply because we've never walked it before. Some of us walk the Wilderness alone, in the dark, and without a plan. And the concept of "Wilderness" will vary from person to person. What's the first image that pops into your mind when you think of "Wilderness"? I can bet many of you are thinking of a desert, but forests can be wildernesses too. What seems like a Wilderness to you may be a walk in the park for someone else, and vice versa.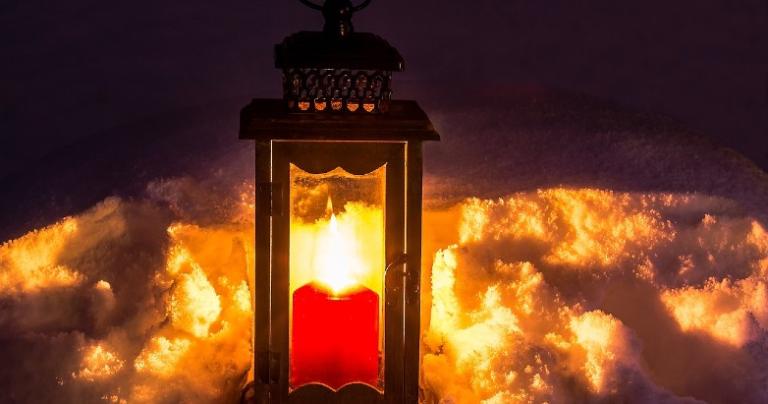 Keep the Candle Burning
All of us experience moments of despair. You know, that dark night of the soul type shit. I'm walking in my Wilderness right now but I'm fortunate to say that I'm not walking it alone this time. My best friend and I have known one another for 15 years. We went to college together; we started our college's first pagan club together; we even studied and experienced Gardnerian Wicca together. We've witnessed each other's growth from late teens to our early thirties, and so we've been through and shared a lot with one another.
My dear friend has re-lit my snuffed out spiritual metaphor of a candle several times over the years. I've had moments where I've questioned the existence of the gods, my purpose as priestess, my role as coven leader, and numerous other things. And yet, over and over, she's re-lit my candle from her own. This is one friend that never lets me drown in my darkness or get lost for too long in my Wilderness.
I charge you with keeping the candle burning during this holiday season, whether it's your own or someone else's. Your light may serve as a beacon for the lost and warmth for the frozen. And remember that the darkest night will eventually bring the brightest dawn – there's mercy in knowing nothing lasts forever. Whether you're at the precipice of Liberation or you're already wandering the Wilderness, I wish you a bright and hopeful Yuletide season.